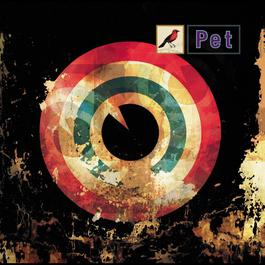 Calmate! - Pet
This semi-place is slippery
Unwinds uncompromised before me
Here you wait pseudo-bereft
a vague affront to my time left
Cease to be fortune's slave
Cease to grieve in my death
Fleece enfold my little lamb
My bones will not stand
Fun and easy fun and easy
amazing
More this is more in a skeleton box
Pick out the pieces shake them up
Open now what have you got?
My fist in your face
where the story starts
Cease to be fortune's slave
Cease to grieve in my death
Fleece enfold my little lamb
Sleep away the breath of fear
My bones will not stand
Fun and easy fun and easy
To much amazement
They laugh at me
a photograph of me
You remain longer than the rest
Attempt to reconcile
Your own restlessness
Why don't you laugh with me?
Why don't you laugh at me?
Youth in most idiocy
Dissolve your tears on my tounge
my bones will not stand
fun and easy fun and easy
amazing
I cease to be a slave
I am finished with my own death
Wrapped tight around my little lamb
I think it's funny
***เนื้อเพลงจากที่อื่น***