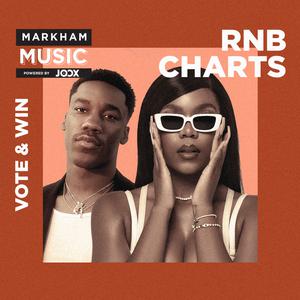 Choose your favourite RnB playlist and stand a chance to win Volkano Bluetooth headphones, R500 Markham voucher + 3 months VIP JOOX subscription. #MKMJOOX #OURMKMRnBPlaylist
About RnB Charts #OURMKM :
Play RnB Charts #OURMKM playlist online on Joox or download mp3 songs on the JOOX app and embrace the music you love most. Especially for the music buffs, Joox's RnB Charts #OURMKM playlist includes a huge variety of songs from various genres that you would love!

Kgothatso Motau
Best playlist ever It's true when they say music knows your deepest feelings #OURMKM

Andile Xaba
great playlist #OURMKMJOOX

Patek Filipe
Fire Playlist 🔥🔥🔥❤️❤️


dolcechild_
These are all my faves omw! 😭😭❤️❤️❤️❤️❤️
Recently updated Playlists