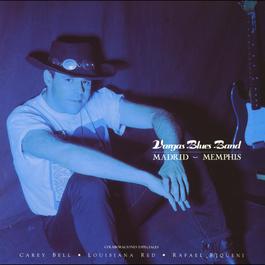 why do you always ask me baby
ev'ry time i have to go?
suspicious eyes are doubting me
and now they want to know
where i'm going with my guitar
and another change of clothes?
why do i go out ev'ry night
and don't come home 'til dawn?
you think i been stepping out
i've been playing 'round the town
but honey, you know i've been working late
lot's of deals going down
i got blues, blues, blues business
ev'ry night and ev'ry day
blues business baby
try to make my music pay
i got the blues blues business
i swear the truth is what i say
i thought tonight i'd be a sport
and come home early for a change
but there's another car parked out front
i ain't never seen, that's strange
woman, who's that clown you got inside?
i think you better try explain
i got blues, blues, blues business
ev'ry night and ev'ry day
blues business baby
try to make my music pay
i got blues business baby
i swear the truth is what i say
A blues blues business
A blues blues business
A blues blues business
i say a blues blues business
i got blues business baby
i swear the truth is what i say
***Lirik didapat dari pihak ketiga***