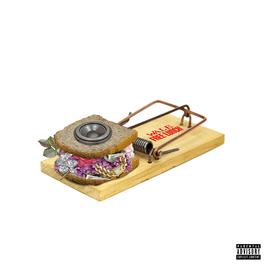 Trek
Ungrateful & Thankful
Artis: Wale
Album: Free Lunch
Waktu rilis: 14-09-2018
I got 'em, Folarin
I just had dinner with the Obamas, what did you do?
Hop up on Twitter talkin' about the stuff you don't do
Rockin' Valore, shorty, 'cause that is what you gon' do
'Cause I be out on New Balance, stylin' like it's '02
God with the pro tools, boss and a good dude
Ball like it's Goodman, Watts you could come through
At the farms, at the farms, I'm the city voice
At the farms, at the farms, all you hear is oy!
One time for B.D.R., we just tryin' see you out
I used to be with Nas beatin' every city up
Watchin' you talkin' to 'em, respected by the OGs
Rappers was wearing garbage, I put 'em onto Supreme
I got no problems from anybody on the TV
'Cause I got some partners from Choppa, Choppa, Choppa City
On top, really, coldest in my city, coldest in my county
Who's messin' with me?
I was sellin' sneakers, I was sellin' C.D.s
Now I'm sellin' streams and women's dreams that need me
I be seein' fiends that used to be official
That's why I speak to God and tell him please forgive me
I been ungrateful, I'm thankful (and thankful)
I been ungrateful, I'm thankful (and thankful)
I been ungrateful but thankful (but thankful)
I been ungrateful but thankful (but thankful)
Maybe I got it all too fast, too soon
Been livin' life no fears, no rules
And I been try'na make it last, makin' moves (makin' moves)
But I'ma hop in this foreign and act a fool, 'schrrr, schrrr'
Maybe I been ungrateful (ungrateful)
I been ungrateful, I'm thankful (and thankful)
I been ungrateful, I'm thankful (and thankful)
Lord forgive me I've been ungrateful
I been ungrateful but thankful (but thankful)
I been ungrateful but thankful
Please now we focused, roll wit' me get your dough up
In the city where desert ass Harlem heat like I'm Booker T
See honestly, I'm a champion, I am drivin' to nowhere
All this cappin' they doin' got me rather annoyed
Let me gather these suckas, ain't about to be scared
Ain't no ladder match winner but I got my strap in the air
And I got my head in the sky high but I'm rather prepared
Nothin' sweet on my side,
They buildin' cavities there, hold up
In my bag, in my bag, in my Goyard (in my Goyard)
Pop a tag, pop a tag, tear the store up (tear the store up)
Tell the cab that's my bag,
That's my chauffeur (that's my chauffeur)
'Cause shit was bad in my past, now it's over so
I been ungrateful, I'm thankful (I'm thankful)
I been ungrateful, I'm thankful (I'm thankful)
I been ungrateful, I'm thankful (I'm thankful)
I been ungrateful, I'm thankful
Maybe I got it all too fast, too soon
Been livin' life no fears, no rules
And I been try'na make it last, makin' moves (makin' moves)
But I'ma hop in this foreign and act a fool, 'schrrr, schrrr'
Maybe I been ungrateful (ungrateful)
I been ungrateful, I'm thankful
I been ungrateful, I'm thankful
(Lord forgive me I've been ungrateful)
I been ungrateful but thankful (but thankful)
I been ungrateful but thankful (thankful)
In my bag, in my bag, in my Goyard (in my Goyard)
Pop a tag, pop a tag, tear the store up (tear the store up)
Tell the cab that's my bag,
That's my chauffeur (that's my chauffeur)
'Cause shit was bad in my past, now it's over so
And all I had was you, you came through
Even when I'm wrong, I'm wrong
And when I'm right, I'm wrong
Even when I'm wrong, I'm wrong
And when I'm right, I'm wrong
Even when I'm wrong, I'm wrong
And when I'm right, I'm wrong
I been ungrateful
I been ungrateful but thankful
In my bag, in my bag, in my Goyard (in my Goyard)
Pop a tag, pop a tag, tear the store up (tear the store up)
Tell the cab that's my bag,
That's my chauffeur, schrrr, schrrr
Messin' with me (no)
***Lirik didapat dari pihak ketiga***