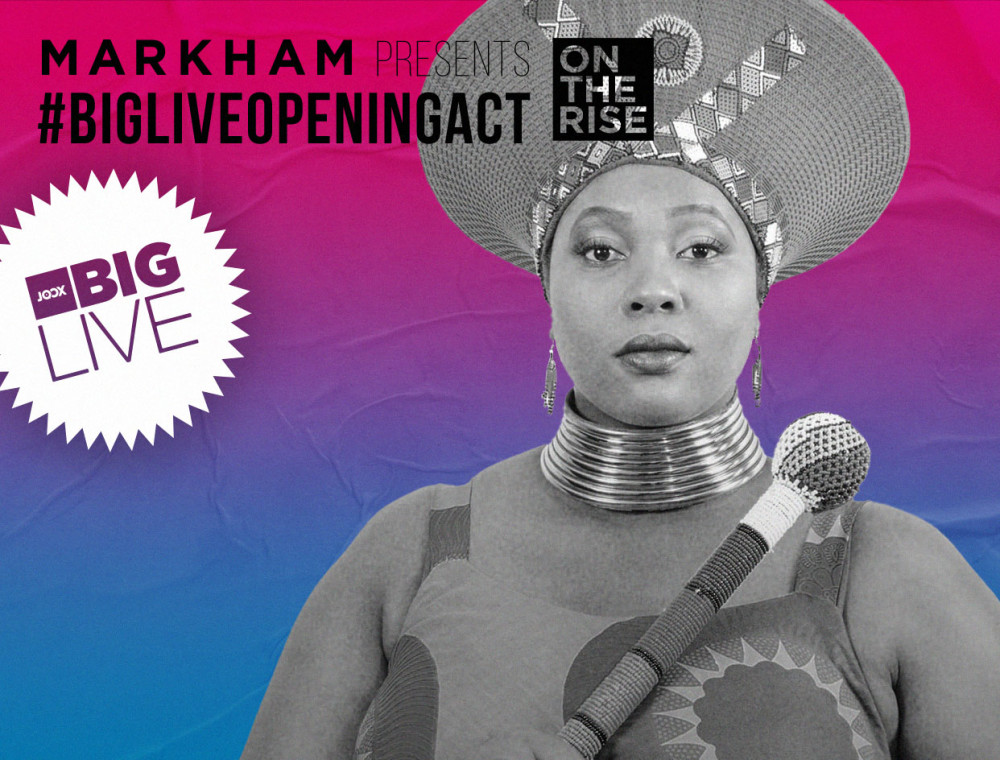 Opening Act Winner: Nonzwakazi
MARKHAM presents #BIGLIVEOPENINGACT 'ON THE RISE'
Congratulations Nonzwakazi!
JOOX's Big Live Opening Act competition gives artists the chance to be selected as the opening act for an A-List JOOX Big Live Act – and we are excited to announce the winner, Nonzwakazi! Nonzwakazi will be performing on JOOX Big Live on Sunday, 11 October as an opening act for Jeremy Loops.
Nonzwakazi - Watch Sunday 11 October at 5pm
Starting out singing in Primary School, Nonzwakazi has experienced a vast array of exciting and incredible achievements. In High School, she participated in the South African Schools Choral Eisteddfod (SASCE) and during varsity she joined the Clermont Choir where she was at the center stage as a soloist. With her over 10 years of experience performing on and off stages, she has established herself as one of South Africa's top solo artists in choral music and released her debut single "Phakama Mbokodo" which sent waves all over Africa in 2019 when she won the Afrimusic Song Contest. With this incredible win under her belt, she performed in Israel to an audience of more than 120 000 fans worldwide. She has also performed with the incredible KwaZulu Natal Philharmonic Orchestra (KZNPO) numerous times and has been on TV shows such as SABC's Trending SA and Afternoon Express, eTV Morning Show and a variety of radio stations. She has also been cast on Musetta in the opera La Boheme composed by G. Puccini and as MaMthombeni in the opera Uqomisa Iliba composed by Qinisela Sibisi.
Her bubbly, enthusiastic as well as versatile personality, have resulted in fans not being able to get enough of her music.
Keep an eye out for her 'Remind Me' links so you don't miss out on her performance this Sunday, 11 October.