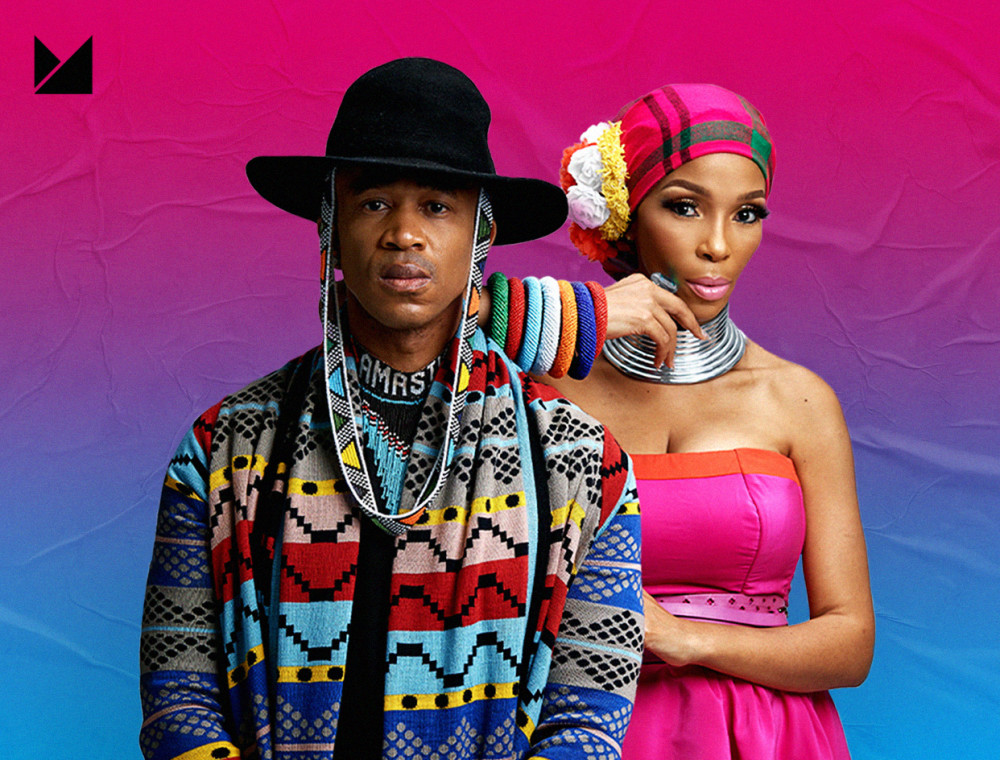 Enter Now to Open for Mafikizolo on 30 August 2020
MARKHAM presents #BIGLIVEOPENINGACT 'ON THE RISE'
WIN R10 000 CASH AND A R3 500 MARKHAM VOUCHER
HOW TO ENTER:
Send an email to artists@joox.co.za with the following details:
1. Name
2. Stage Name
3. Short Biography
4. Contact Number
5. Date & Time of when you'll be going live in-app between 12 - 18 August 2020
6. WMID/JOOX ID
*If any of these are missing from your email your application will not be considered.
Steps to access your JOOX ID:
1. Click on your profile icon 2. Retrieve JOOX ID QUALIFYING ROUND:
Once you have entered and your "Green Go Live" Button has been activated, you need to live stream for at least 20 minutes in-app between 12-18 AUGUST using your 'Green Go Live Button".
Your live stream must include your own original material to avoid copyright issues.
COMPETITION MECHANICS:
- 8 finalists will be selected from the qualifying round and announced in-app on 19 August 2020
- Finalists will "battle it out" 22 August 2020
- Winner will be announced on Tuesday 25 August 2020
- Finalist will also need to do at least 1 Sing it back
HOW THE WINNER WILL BE SELECTED:
Winner will be selected based on the following criteria:
- Number of live views in-app during live stream appearance
- Level of user engagement during in-app live stream appearance
- Number of gifts received during in-app live stream appearance
- Quality of live stream in-app appearance
- Use of Social Media Toolkit that will be supplied to finalists, including completing Sing-it-Back
Ts & Cs
Winner must be available to record on Tuesday 25 August at a studio in Braamfontein, Johannesburg Winner is responsible for getting themselves to the studio in Johannesburg Winners must be able to perform a live set of 4 original songs. Should the selected winner not have 4 original songs to perform the winner will be disqualified immediately and another winner will be selected based on the winning selection criteria. The judge's decision is final and no correspondence will be entered into with any participant other than the winner/s. If you're a finalist you'll be notified on 19 August 2020, via an official email and an announcement will be made in-app and on the JOOX social media pages on the same day. If you are selected as a finalist and unable to live-stream in-app on the evening of 22 August 2020 you will be automatically disqualified and a new finalist will be chosen based on the finalist selection criteria. We may need you to provide us with additional information as we may reasonably require in order to process and/or facilitate your acceptance of being selected as the official opening act. We reserve the right to refuse handing over of the prize to a winner who do not comply with the qualifying criteria. You may not win the prize if it is unlawful to give such a prize to you and if you do win the prize under such circumstances, you will forfeit it. Artist responsible for any copyright clearance of material performed as part of the competition. Artist responsible to clear any label restrictions to participate in this competition before participating. Failure to do so will result in disqualification.
Music content rights:
You will at all times remain solely responsible for live stream appearances and the content that streamed. Nothing in these terms constitute any authorisation by Tencent or its affiliates with respect to any use of music content not owned by you. Use of music content that is not owned by you is strictly prohibited unless you have obtained appropriate licenses from the rights owner. Your live stream appearances must at all times be: (a) in compliance with all applicable laws, rules and regulations, and (b) not infringe any third party intellectual property rights and/or cause Tencent or any of its affiliates to breach any applicable laws or third party intellectual property rights. It is your sole responsibility to obtain the necessary licenses (mechanical and other) directly from the relevant rights owner prior to performing cover songs or remixes during live stream sessions. You indemnify and hold Tencent (and its directors, agents, employees and affiliates) harmless against any claims, penalties, demands, expenses, liability or damages of any kind (including those arising from a third party) relating to or arising from a breach of any of the above warranties and/or arising from your live stream session. You further indemnify and hold Tencent (and its directors, agents, employees and affiliates) harmless against any claims, demands, causes of action, damages, legal and other costs, expenses, penalties, losses or liabilities resulting from third party claims (including infringing third party intellectual property). If Tencent (or ist directors, agents, employees and affiliates) are found to be liable to you for any amount or claim hereunder, such liability shall never exceed R10 000. In no event shall either of us be liable to the other for indirect damages, costs or other liabilities (eg loss of goodwill, harm to reputation, lost profit, business interruption, loss of information and the like).
You hereby grant Tencent and its affiliates the right and royalty-free license to use your name, stage name, social media account handles or links, likeness, caricature, image, voice, statements, social media posts and information on your participation in this competition (collectively your "Property"), solely in connection with the advertisement, marketing and promotion of this competition and our Big Live streaming concert in all media and formats and through all distribution channels, including advertising on television, in print, the internet and in social media. As a winner, you may be asked to participate in our marketing activities, including by having your photograph taken and published in our marketing material (without any remuneration being due to you).
Marketing: