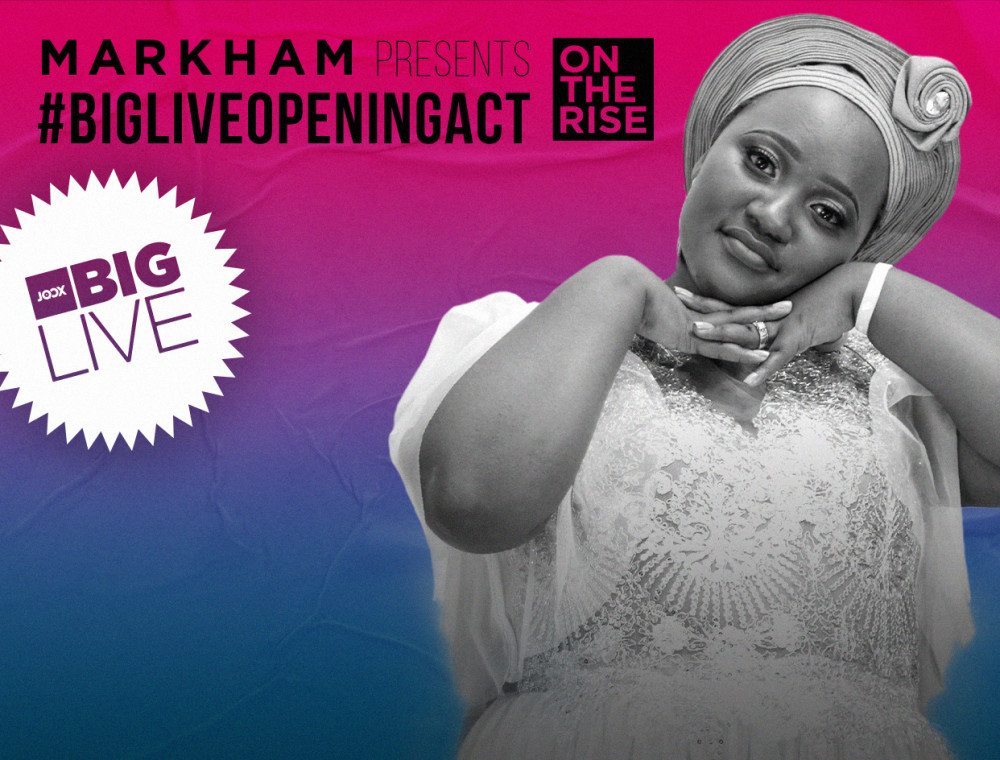 Opening Act: Winner
MARKHAM presents #BIGLIVEOPENINGACT: Siya Sosiba
We have launched the third edition of the JOOX Big Live Opening Act competition - which gives artists the chance of being selected to open for an A-List JOOX Big Live Act - and we are excited to announce Siya Sosibo as the winner, who will be performing on Sunday 16 August as an opening act for Lebo Sekgobela and win prizes to the value of R13,500 sponsored by Makham.
Siya Sosibo - Watch Sunday 16 August at 5PM
Throughout the course of her musical career, Siya Sosibo has won over the hearts of music lovers from all walks of life. Performing at a variety of venues and churches, making dozens of appearances, all the while recording new Live DVD titled True Worship Live, Siya Sosibo has earned the admiration and affection of countless fans, serving as both inspiration and role model
How was the winner selected?
Artists who took part in our first ever Open Mic Night between the 30 - 02nd August qualified. Finalists were selected on the following criteria: the number of views, gifts received, likes, as well as the quality of performance. In the second edition, we have added newer metrics that artists had to participate in for further entries.
In addition to the performance, artists participated in our #SingItBack competition, singing Oceans by Hillsong.
Keep an eye out for her 'Remind Me' links so you don't miss out on her performance this Sunday, 16 August at 5pm.