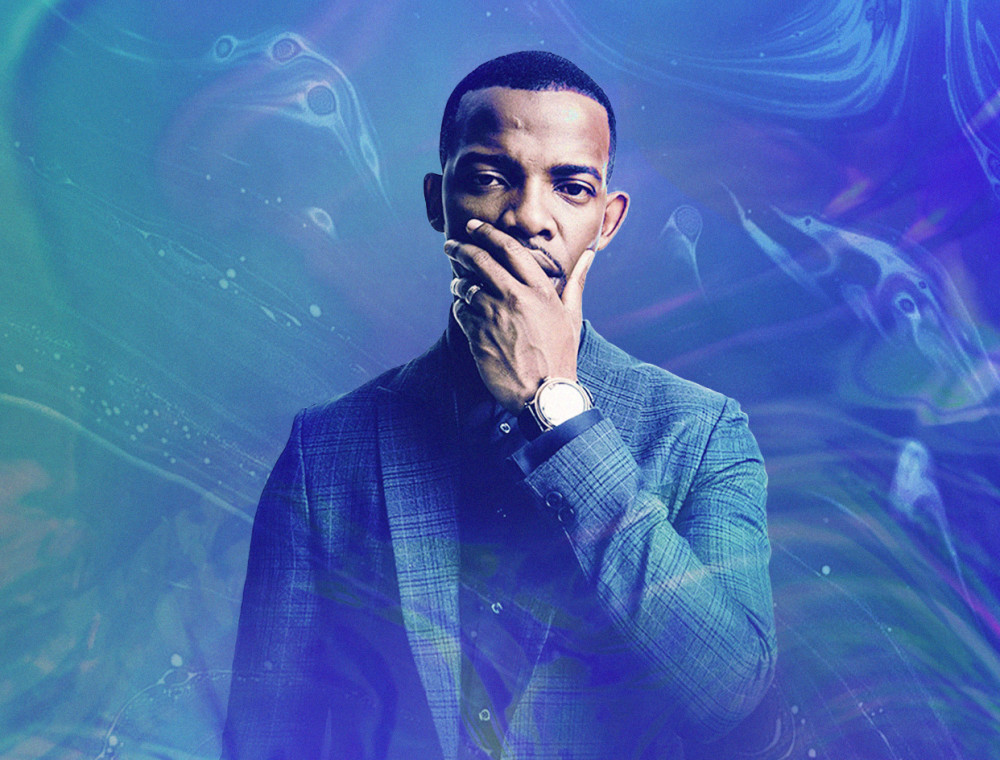 Up-Close with Zakes Bantwini
Get Up-Close with Zakes Bantwini
Legendary hit-maker and businessman Zakes Bantwini celebrates milestones this year, with his album 'Love, Light and Music' turning 10 years as well as his enrollment to Harvard University, amongst other achievements. We got a chance to catch up with him about this and more…
You were first identified as a producer, having made appearances in the likes of L'vovo's records, is there a difference between the Zakes Bantwini that produces music for other artists versus the Zakes Bantwini that records and releases his own music?
When I signed L'vovo way back on my label in 05 I never wanted to be a recording artist. I always looked at myself as an executive. The first deal I got from EMI instead of using it for myself I took it for L'vovo negotiated on the behalf of my company. My first love has always been an executive and producer second. Singing and performing is something I know how to do because I've been on stage since the age of 12 so it came naturally. I love both, but if I had to choose I'd choose the executive. This is the reason I later joined SONY as head of A&R and the reason why I'm going to Havard. There's not really much difference between Zakes Bantwini the artist and Zakes Bantwini the producer, because I have an A&R ear and amongst my peers, I was the first guy to have a recording deal with a major label and assisted a lot of them in negotiating deals. I love both and I'm good at both.
You've worked with a host of artists over the span of your career, what are some of the things you could say you've taken as learnings from the vast list of artists you've worked with?
I always learn a lot from working with any artists. I take as much as I can because you can't claim to know everything. I learned that we not the same, some artists like to write the song first before the instrumental is created and others like the instrumental first, some will start with their chorus. I've really learned a lot, always open your mind, and always be willing to try new things when working with others. When working with other artists it is your music as much as it is the other artists. Be willing to be corrected and correct, be a gem and easy to work with.
Being a legend in the business, what advice could you give to young artists about the complexities they could face in the industry?
Being a legend, haha, I wish. I think I'm far from it but thank you for the honor. What I'd say to young people is to spend time understanding your craft. I think young people don't want to spend time understanding what they want to do. PR has taken over in our industry that a lot of people just think no matter how bad a song is but as long as they trend they have a career and only to find out the song is no.1 for a day and the next day its not even on top 200 charts. If you don't want to be a one-hit-wonder I would encourage each and every artist to spend time on their craft and the business that is behind the industry that you've chosen. If you want to be a songwriter understand how songwriters make money, understand publishing, contracts, etc. at least the basic idea. Be friends with lawyers, don't ever sign something without legal advice. I have no contract I regret because I take time and don't sign out of desperation. Once you've received a contract it means that someone is interested in you. You cannot work with someone that wants to rip you off.
Your wife, Nandi Madida is also a stunning musician as well, how do you keep the balance between work and life at home?
We don't have superstars in the house, I have a wife and my wife has a husband and we have kids and my kids don't know who we are outside of the house and just enjoy us as their parents. That's what keeps us grounded. We don't carry that celebrity status in the house and we never do. My wife is a great musician and I love seeing her wok with other people and make beautiful music. We never wanted to shut each other's dreams down but enhance each other. Each and every career needs you to be you at the end of the day. A bus driver is not a bus driver at home.
Congratulations on Harvard University's enrolment, you've clearly set your eyes on furthering your mark in the music business?
Thank you for congratulating me. We have just opened another division in my company Mayonie Agency where we represent all talents in the entertainment business. The reason to go there was to make sure that we have a company that can represent international brands and brands that could get global deals not just on the African continent. We want to be one of the biggest on the continent.
Tell us a bit about the international All Electronic Music dance label that you'll be launching?
All Electronic Music is a dance label we've launched this year with Paradise Sound System as our European and US partners. We don't want to sign artists to the label but their music. We feel the business has to change so we sign each song. After we've signed that song we own it for a short period and have the ownership back to you. It is an innovative way of doing this business and just giving the right to rightful owners of the work instead of record companies owning masters to work that they were not even a part of creating and that's what we about. We very happy about this initiative and we think it's going to change the way the business is done, we are about artist owning their work. We are looking for dance music, that dance song that will make people dance in the EU, Africa, USA. If you think you have that song we are looking for you
The year 2020 is still young, what can we still expect from you?
I think this year was suppose to be canceled and it was or is a huge year for me. Love, Light, and Music (my first album) is turning 10, I turned 40, I was going to be launching my Ghetto King suits line, all these things I've had to put on hold. I've pushed my Love, Light & Music 3 album to next year, but his year I will be releasing an album called All Electronic Music named after my new record label and Yekokwam which I've just released with Leroy Styles will be part of the album. I've got so many songs that I'll be putting out and looking forward to people receiving the music. I'll be doing more visual performances, stay tuned and follow me on my social media platforms, we've got so many things we are cooking with my team, Thank you to you guys for the support it means everything and of course my fans that have been with me through thick and thin and the new ones boarding the ship.