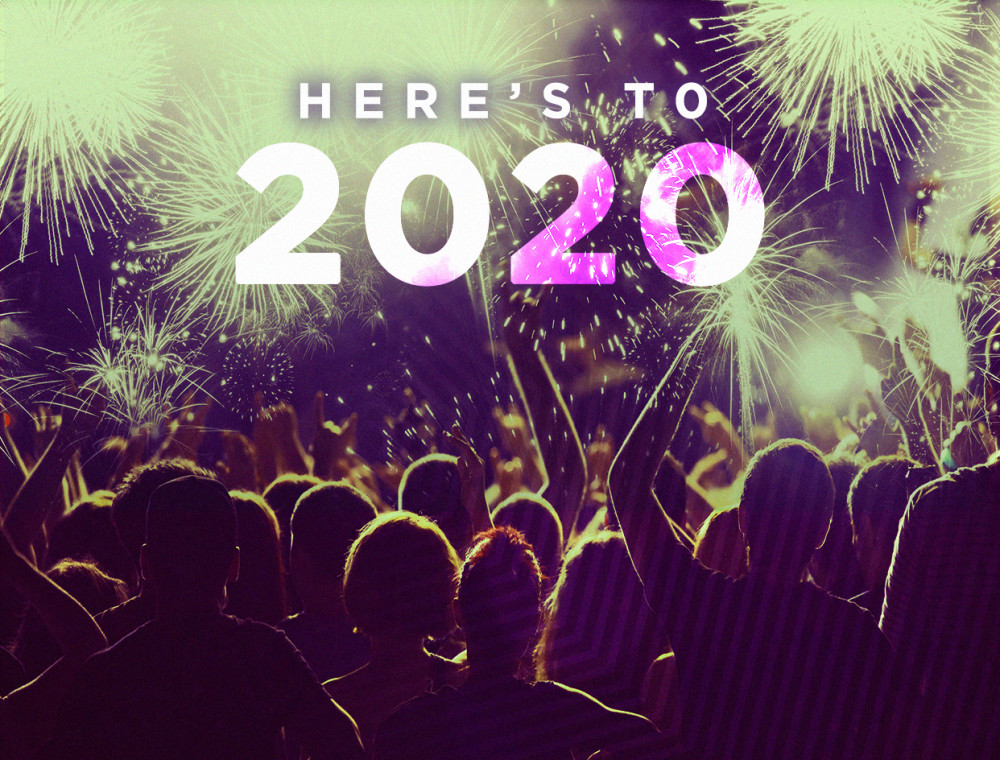 20 Albums Turning 20
At the beginning of the year it has become increasingly popular to try and predict which artists to watch out for and what the biggest trends may be for the year ahead. And at the start of a new decade it is tempting to peak even a bit further into the crystal ball to see what possibly may lie ahead in the years to come.
Over the coming weeks JOOX will be bringing you our predictions and artists that will be shaping the music landscape of the next decade, but here, at the very start of 2020, it is also a chance to look back and reflect on those albums that paved the way, or encapsulated a specific cultural occurrence.
Here, in no particular order, are 20 albums that will be celebrating their 20 year anniversary during the coming year. With great music to look back to, and great music to look forward to, here's to 2020!
OutKast - Stankonia (31 Oct, 2000) Hip Hop Iconic Track: Ms. Jackson
Britney Spears - Oops!... I Did it Again (16 May, 2000) Pop Iconic Track: Oops!... I Did it Again
Craig David - Born to Do It (14 August, 2000) R&B Iconic Track: Fill Me In
Eminem - The Marshall Mathers LP (23 May, 2000) Hip Hop Iconic Track: Stan
D'Angelo - Voodoo (25 Jan, 2000) Neo Soul Iconic Track: Untitled (How Does It Feel)
Coldplay - Parachutes (7 Nov, 2000) Pop Rock Iconic Track: Yellow
Madonna - Music (19 Sep, 2000) Pop Iconic Track: Music
Sade - Lovers Rock (13 Nov, 2000) Soul Iconic Track: By Your Side
Nelly Furtado - Whoa, Nelly! (24 Oct, 2000) Pop Iconic Track: I'm like a bird
Erykah Badu - Mama's Gun (21 Nov, 2000) Neo Soul Iconic Track: Bag Lady
U2 - All That You Can't Leave Behind (31 Oct, 2000) Rock Iconic Track: Beautiful Day
Nelly - Country Grammar (27 June, 2000) Pop Rap Iconic Track: Country Grammar
Radiohead - Kid A (2 Oct, 2000) Experimental Rock Iconic Track: Idioteque
Just Jinger - Strange World (26 Oct, 2000) Pop Rock Iconic Track: Your Song
Common - Like Water for Chocolate (28 March, 2000) Hip Hop Iconic Track: The Light
Linkin Park - Hybrid Theory (24 Oct, 2000) Alternative Rock Iconic Track: In the End
Lebo Mathosa - Dream (5 May, 2000) Afro Pop Iconic Track: Ntozabantu
Robbie Williams - Sing When You are Winning (28 Aug, 2000) Pop Rock Iconic Track: Rock DJ
Vusi Mahlasela - Miyela Afrika (7 Sep, 2000) African Folk Iconic Track: A Proud People
Goldfrapp - Felt Mountain (11 Sep, 2000) Electronic Iconic Track: Lovely Head