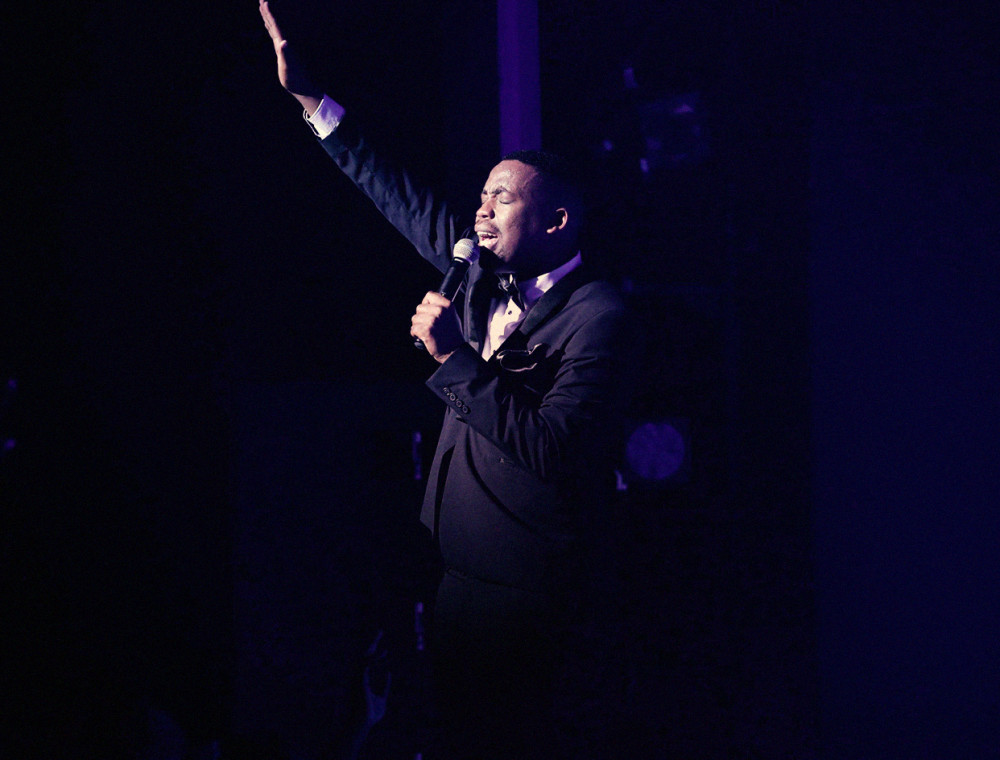 2019 Most Streamed Gospel Albums
The Year in Christian & Gospel Music 2019
Christian and Gospel music are amongst the most widely consumed genres in South Africa and play a vital role in the daily life of the followers of faith. There is a rich pool of South African gospel talent and each year an exciting array of albums are released, with exciting young talent growing in prominence.
Here are the genre's biggest albums as listened to on JOOX in 2019...
Joyous Celebration 23 - Live At The CTICC Cape Town (Live)
Gospel music powerhouse Joyous Celebration is a well known name in the local and international gospel music scenes. Celebrating 20 years of existence and 23 albums to date; they are undoubtedly one of South Africa's most successful gospel choirs. With an ever changing list of choir members, it forms one of the biggest platforms for upcoming gospel artists who in turn have gone off to pursue and enjoy solo careers. Their latest offering includes some of their best loved songs like 'Oska Ntsheba Wa Nnyatsa' performed live at the CTICC Cape Town
Sbu Noah - A David Kind of Psalm (Live)
It was Joyous Celebration's hit single 'Hallelujah Nkateko' that helped launch the career of Sibusiso 'SbuNoah' Mthembu. From medicine man to singer, Sibusiso "SbuNoah" Mthembu holds a Bsc of Science Degree majoring in Anatomy and Physiology, but now is fulfilling his Godly purpose through is music. His album 'A David Kind of Psalm' was nominated for four awards, including 'Best Gospel Song' and 'Best Male Artist' at this year's Crown Gospel Music Awards.
Kanye West - JESUS IS KING
'JESUS IS KING' is Kanye West's ninth consecutive album to debut at No. 1 on major charts, breaking a personal record with his biggest streaming week and topping the Christian and Gospel Album charts in his faith-based debut. The album follows a Christian theme, with West describing it as 'an expression of the gospel'. With notable features such as Fred Hammond on 'Hands On' and Clipse and Kenny G on 'Use This Gospel' it's little wonder this album is dividing the Christian community and having non believers believing.
Dr Tumi - Love On The Cross
Dr Tumi, who is also a medical doctor, wants his word based prophetic songs to change lives. Dr Tumi's inspiration for songwriting is derived from fellowship, the word and experiences in his day to day journey with the Lord. 'Love On The Cross' is Dr Tumi's 5th album and features prominent artists like Kirk Whalum on 'Nothing Without You', Donald Lawrence on 'Be Free' and fellow local musician Sbu Noah on 'Akekho'.
Zaza - The Outpouring Chronicle
For years Zaza was a backup singer for some of South Africa's most famous gospel acts, but she has finally stepped out of the shadows. In 2018 she was nominated for an African Gospel Music and Media Award in the UK in the 'Artist of Excellence' category alongside local and international stars. Her latest offering is an outpouring of passionate praise and worship songs, adding an energetic twist to the well known singalong hymns like 'Hallelujah' and 'The Lord is My Strength' and is definitely a top contender for one of this year's top albums.