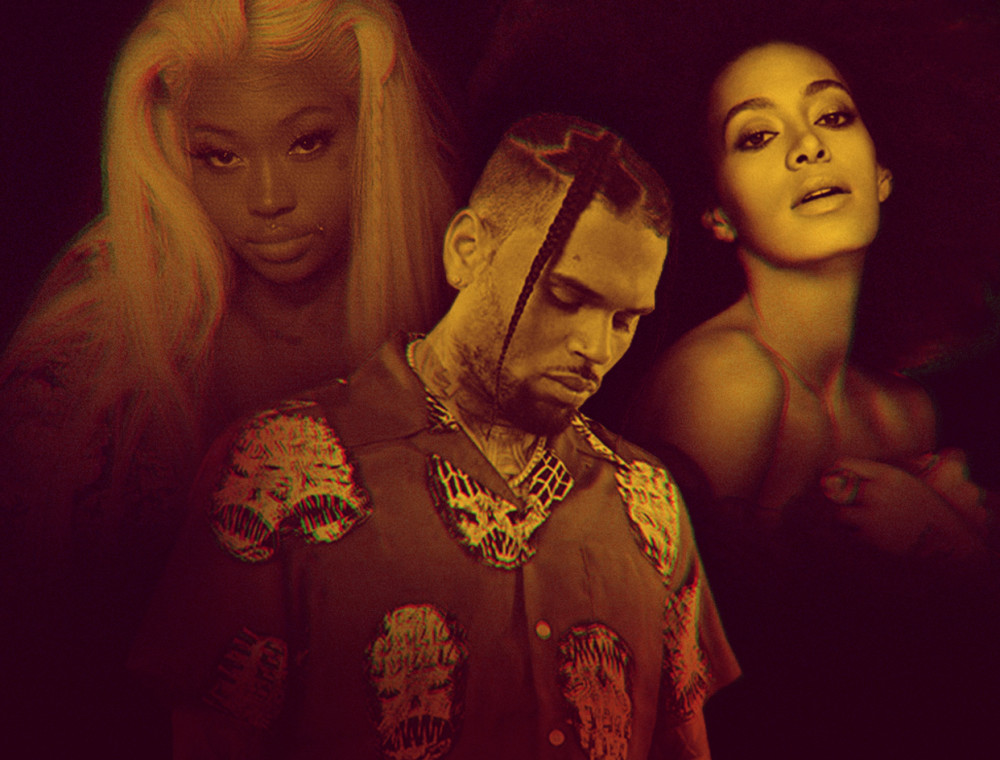 Most Streamed R&B Albums 2019
2019 has been the year of R&B - with new offerings by arguably one of the best R&B artists, Chris Brown, right through to exciting newcomers like Summer Walker. We have seen a resurgence of a more classic R&B sound, with production embracing a nostalgic feel by sampling classics like T-Pain's 'I'm Sprung' right through to Ashanti's 'Foolish'.
Also dominating the conversation this year was when Jacquees stated in an interview that he is the King of R&B - sparking up a worldwide conversation with people from across the globe chiming in to give their opinion on their top 50 lists.
South Africa has also seen exciting breakout artists like Amarafleur, Naye Ayla, Elaine, Charlene as well as Thabsie with her new single 'iLula'.
Chris Brown - Indigo
The man, the myth and the legend dropped his 8th album 'Indigo' and it is his second double disc album and includes 43 songs. The lead single 'Undecided' samples Shaniece's 'I Love Your Smile' and peaked at 35 on international charts. 2019 also saw Drake and Breezy finally squash their long-standing feud. Their collaboration 'No Guidance' won 3 Soul Train Awards, including 'Song of the Year'. The song is also up for a Grammy Award for Best R&B song.
Summer Walker - Over It
The 23 year old songstress dropped her first studio album titled 'Over It'. Her breakout hit 'Girls Need Love' led to her being co-signed as well as getting a remix from Drake, confirming that she has star power. The album sold 134 000 copies in the first week and broke the streaming record for the biggest R&B album for a female artist in 2019. She also went on to win the 'Best New Act' award at this year's Soul Train Awards.
Solange - When I Get Home
Her 2016 album 'A Seat At The Table' showed that Solange can stand on her own by telling the story of her struggle as a person of colour, a mother and her place in the music industry. Her latest album serves as a part two and she speaks about her upbringing in Texas and songs like 'Almeda', which features Playboi Carti, pays homage to the Texas' sound of 'chopped and screwed' that was developed in the early 90s. The album is also accompanied by a film that visually expresses the album's sonic journey.
Tyler, The Creator - IGOR
Taking a more jazzy, funk and disco approach, 'IGOR' sees Tyler singing more and rapping less. Using a more Pharrell, Drake, Childish Gambino influence, this album sees him going into almost the complete opposite from his first album 'Goblin'. The track 'EARFQUAKE' gave him his first top 20 single and first number 1 album. The album thematically follows his album 'Flower Boy' and features his frequent collaborator Jaden Smith.
H.E.R. - I Used To Love Her
The album 'I Used to Love Her' is a combination of her first and second EP, plus five additional songs. The album/mixtape shows off her skills as a musician with songs like 'Could've Been' (which speaks about love that was lost through miscommunication) and also shows off her vocal range with her take on the song the 'Lord Is Coming'. Contrary to many artists H.E.R. keeps a low profile in the media space,which has surrounded her with a sense of mystique and showing that less can mean more.
Listen to our Fresh RnB playlist for the latest in R&B music.