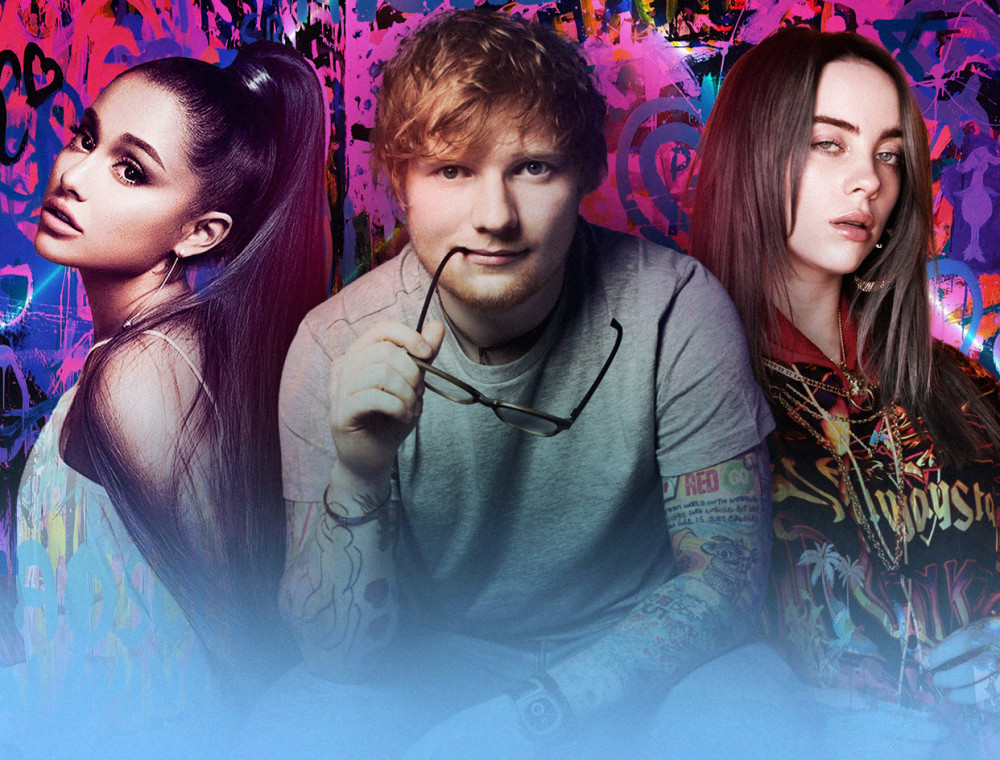 JOOX Most Streamed Pop Albums
It has been a busy year for pop music so far, with many of the genre's biggest names dropping fresh music, including Taylor Swift, Ed Sheeran and Ariana Grande. We've not reached quite the end of the year yet, but already one can see some trends emerging:
1. Artists are dropping more music more often: Ariana Grande surprised fans by releasing two albums in the space of 6 months. Lana del Rey, who dropped a new album in August this year has already announced the release of her sixth album which is currently in production for 2020.
2. Whilst LP and CD formats dictated the length of albums, there is no longer a fixed number of songs per album. Taylor Swift's 'Lover' consists of 18 songs, whilst Miley Cyrus is surprising fans by releasing her latest material in 3 six song EPs.
3. We've also seen that dropping a single doesn't necessarily mean that an album is waiting in the wings. Queen of pop Katy Perry has released some singles this year, with no release date for a new album scheduled just yet.
4. Finally, a trend that we have seen for some time, is that genres continue to blur and that artists either mix genres within a song, or have songs within an album that span across multiple genres.
Big names such as Harry Styles and Liam Payne are still scheduled to drop albums towards the end of the year, but in the meantime, here are the top 5 pop albums from 2019 being streamed on JOOX this year so far.
Billie Eilish - When we fall asleep, where do we go?
Whilst some of the biggest pop stars have released new material, interestingly it is the 17-year old alt-pop star Billie Eilish whose music are being streamed the most. Her music is a hybrid of trap, dance, pop and rock and as Eilish wrote the songs and assisted with the production it means that there will still be more exciting music to look forward to in the future.
Ariana Grande - thank u, next
In contrast to Billie Eilish's distinct DIY aesthetic, Ariana Grande teams up with A-list pop producers for 'thank u, next'. It has been viewed as one of Grande's strongest releases to date and where she has found her own voice.
Ed Sheeran - No.6 Collaborations Project
Ed Sheeran is the undisputed pop hitmaker, that has catapulted him to the highest earning solo artists in the UK. His latest album is along the lines of a DJ Khalid release, featuring a number of big name artists with mixed success. Nevertheless, tracks like 'I Don't Care' are some of the most streamed tracks of the year.
Taylor Swift - Lover
Whilst Taylor Swift's previous album 'Reputation' dealt with the dramas of everyday life, 'Lover' sees her returning to her core strengths as songwriter and recalibrating her emotional outpouring to a more relatable emotional middle ground.
Jonas Brothers - Happiness Begins
After a hiatus of six years, 'Happiness Begins' is the sixth studio album by the Jonas Brothers and offers tight, crisp new wave pop. The album is a departure in that the brothers sing about their marital bliss, moving away from the pop standard of marketing boy bands as eligible bachelors.