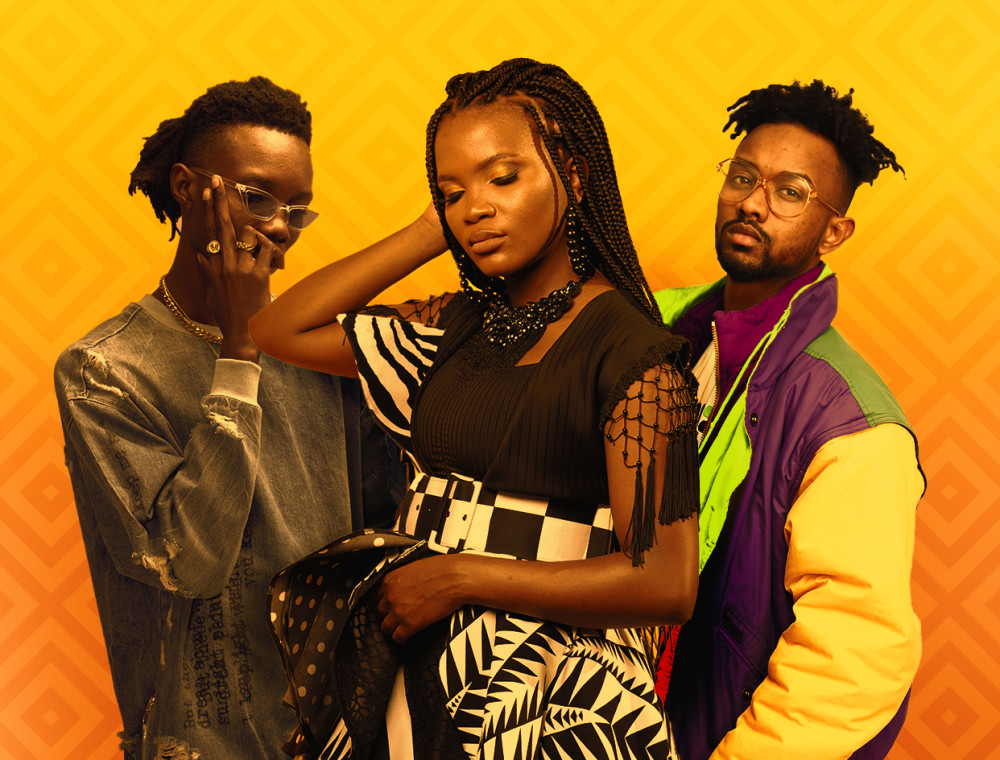 Fresh Finds Africa
Fresh African Gems
In this week's Fresh Finds we bring you the latest sounds and styles coming from the Pan-African music scene.
Blaqbonez - 'Shut Up'
When M.I came under fire for having 'Yes Men' in his camp, the emergence of up and coming rapper by the name of Blaqbonez who has recently named himself the Best Rapper In Africa (BRIA in short), quickly set the record straight . The growth of his career is one that is undeniably the fastest seen thus far. With 8 EPs and an album in the bag, 'Bad Boy Blaq' was a Number 1 charting album in Nigeria. His confidence in his music and on the social media streets has made Blaqbonez a favourite. The Chocolate City rapper brags in his latest single 'Shut Up' as we await his upcoming album 'Mr Boombastic'.
Elzo Jamdong - 'Gentleman's Remix'
Elzo Jamdong, a Senegalese rapper, singer and songwriter, first broke into the music scene in 2014, but has come to prominence over the last couple of years. His 2018 offering 'Macina' which houses the very popular single 'Sai Sai' has garnered him the attention of many television and radio stations in Senegal and very recently released a remix of the single featuring Nigeria's BlaqBonez and Ghana's Pappy Kojo. Check out his latest release which is the Gentleman's remix from his 'Free Season 2' EP.
Ami Faku - 'Mbize'
Eastern Cape born singer and songwriter, Ami Faku is a vocal gem, with songs that cross over from afropop to house that have won over the hearts of many South Africans over a short space of time. After participating in 'The Voice South Africa' she grabbed the attention of many music headhunters and her career took off. Her debut album 'Imali' offers many musical gems, including 'Mbize', an afro-house fusion track which features and is produced my 37MPH.
Kobla Jnr - 'Say Fi'
The fast rising Ghanian singer Kobla Jnr is a total fresh find. The African music scene was very taken with his first single 'Only You' which features popular songstress Efya. It was also the success of this single that grabbed the attention of Pappy Kojo, a ranked rapper in Ghana, who expressed interest in working with Kobla Jnr. The single 'Say Fi' is a very calm but sensual highlife love song and the combination of Kobla's soothing lines and the coolness of Pappy Kojo makes this an exciting fresh find.
Idyl & Rowlene - 'Satisfy Me'
Winner of 'The Voice Nigeria' (2017) Idyl and South African rnb star Rowlene are a match made in heaven and their single tilted 'Satisfy Me' does not disappoint. Having auditioned for copious music competitions between the year 2012 to 2016, Idyl got his golden opportunity to participate in the Voice Nigeria and under the mentorship of the legendary Timi Dakolo he went on to win. On the other hand, Rowlene is finding her sound under Nasty C's label and is one of the artists in SA that is exploring the rnb genre. With both their beautiful and soothing voices in the afro-rnb scene, they have created a very sensual and romantic track with 'Satisfy Me'.
Want to find more African Fresh Finds? Check out the playlist below.