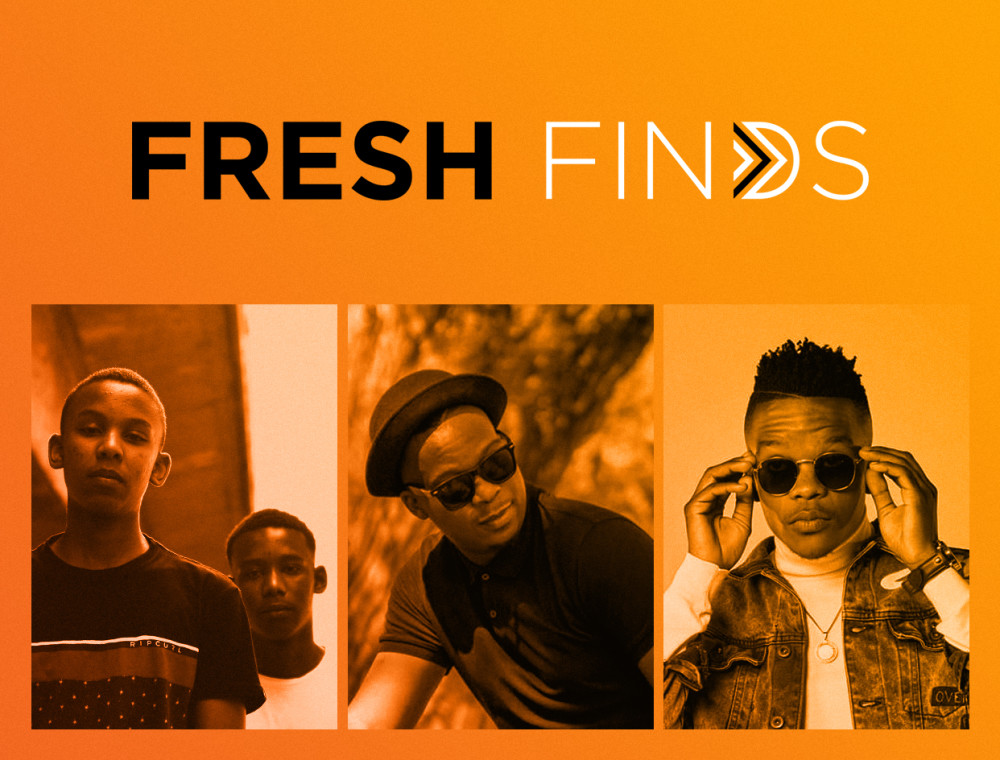 Fresh House Finds
The South African house music scene is currently one of the most vibrant worldwide and has produced a number of superstar DJs like Black Coffee and Shimza whose tracks are adored on dance floors across the globe. There is also a steady stream of new house acts that are making their mark on the local house music scene. Here are some talents to watch out for this summer season:
George Lesley - 'Noma Inini'
George Lesley Theko from Sebokeng in the Vaal started his musical journey by playing keyboard in church and is also the bass player for Mafikizolo currently. He started gaining experience as a music producer and DJ working alongside industry talents such Lindiwe Maxolo, William Sejake and Mi Casa and draws inspiration from artists such as The Roots, Robert Glasper and PJ Morton. Lesley is also one part of the soulful house duo called Artwork. He released his debut album 'My Journey' in 2018 and his latest offering 'Noma Inini' features Museeq IQ and Kelly Khumalo.
Jay Em - 'I Wanna Know'
Hailing from the Windy City, Port Elizabeth, brothers Waven and Ruwayne Sebia were introduced to the local music scene by the founder of Stay True Sounds, Kid Fonque, with their four track EP called 'The September Blueprint' (2017). Continuously honing their craft led them to being signed by The Beat Club, a newly formed label by Mi Casa front man, J Something in 2019. This signing saw them moving from Port Elizabeth to Johannesburg and have recently released another four track EP titled 'The 011'. The duo is working hard to cement their place in Joburg's competitive music scene and to etch their name in the hearts of many dance music listeners. Their latest offering is 'I Wanna Know' and features Amy Jones.
Colours of Sound - 'Rainbow'
The Durban-based duo of Sfiso Kcay dubbed 'The Instrumentalist' and Richard B 'The DJ' started out producing music on their own but came together in 2016 to create a partnership that would lead to a string of production pieces that would set dance floors alight across a vibrant Durban and beyond. Colours of Sound is an appropriate name for this duo as they make use of live instrumentation on stage ranging from percussion to guitars, the piano, turntables as well as vocalists. Their latest release 'Rainbow' is sure to colour your summer with sound.
TNS - 'Ayabonga'
Having recently been embroiled in a public spat over songs and royalties, this 18 year old seems to have put it all behind him and is moving on to bigger and better things. With the release of his first single in January of 2019 titled 'My Dali', followed up by 'Umona' and 'Ayabonga', this talented youngster has steadily been building up the hype towards the release of his debut album 'Madlokovu King of African House' - released on 20th of September 2019. With the festive season fast approaching and a whole new album from TNS to enjoy, it sure looks like a promising summer season for house music.
Slaga - 'I Will House You'
Pretoria born Lucky Mashigoane (aka Slaga) started producing music in 2003 but a lack of equipment made it difficult for him to fully realise what he wanted to achieve sonically. Never giving up on his goal, he was able to build up his technical set-up and started producing both house and hip hop songs in 2007. He has subsequently concentrated more on deep house and has worked with many house producers and artists like Malebo, Moon Boys, Frank C and many more. His most recent single 'I Will House You' was remixed by house music stalwart Harrison Crump.
Listen to the freshest house music here: