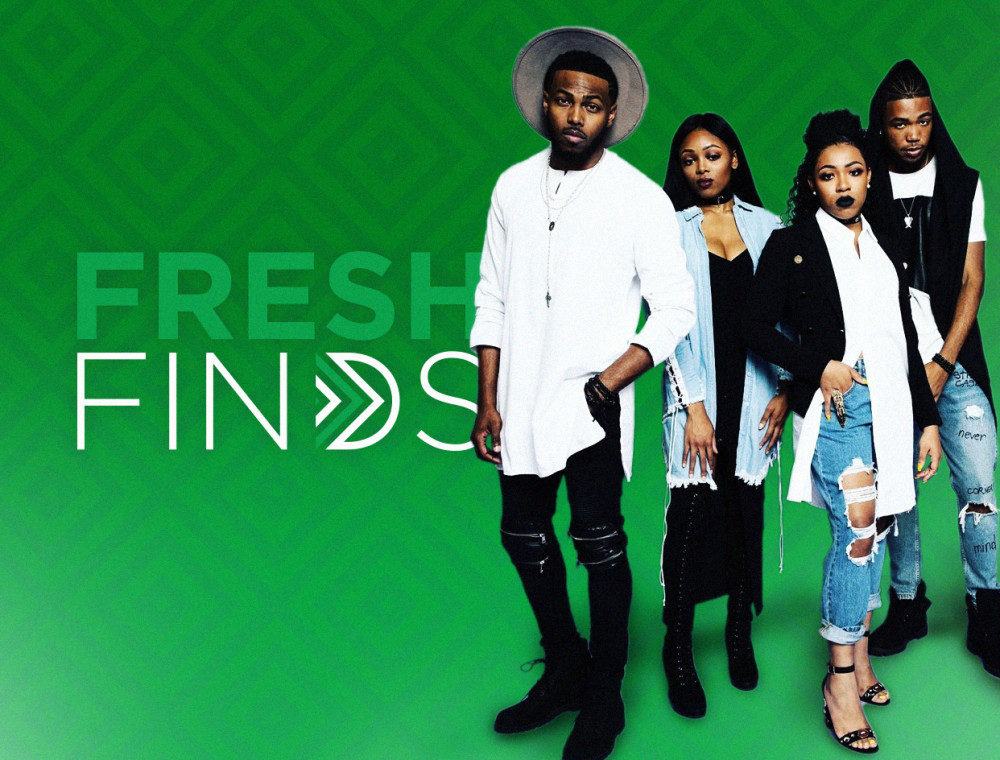 Fresh Gospel Acts
Fresh Finds: Gospel Edition
Looking for some fresh sounds in gospel music? In our brand new playlist, we bring you exciting rising stars, as well as progressive sounds from artists who are incorporating diverse genres to ensure that gospel music's sound remains as relevant as its message.
Sir the Baptist
Sir is a songwriter, producer and Christian hip hop/rnb artist recognised for his trailblazing work blending hip hop with gospel. His music has been described as 'church pub rap' or 'contemporary ghetto gospel'. His single 'Raise Hell' received a nomination at the 2016 BET Awards for Impact Track of the Year. He has recently released a brand new single 'I Still Love You' and is expected to release an album later this year.
Bri Babineaux
Referred to as the 'Justin Bieber of gospel music', Briana Babineaux went from being a viral internet star to becoming gospel's darling in three short years. Adopting the stage name Bri, the 23-year-old made Billboard history by becoming the first singer to debut at Number 1 on the Digital Gospel Chart without previous sales history or any promotion on radio or television.
The Walls Group
Grammy-nominated and multi-Stellar award–winning sibling crew The Walls Group has set the bar high for the next gospel generation with their impressive harmonisations and agile musicality. Their debut studio album 'Fast Forward' (2014) hit No.1 on Billboard's Top Gospel Album chart and have continued to rack up an impressive list of accolades. Their music traverses between multiple genres, from funk, hip hop to musicals and the blues. Their message empowers today's youth to be vocal about their worship and still feel cool and a part of the in-crowd.
Ayanda Ntanzi
Ayanda Ntanzi is a 26-year-old award winning dynamic, sensational worshipper from KwaZulu Natal in South Africa. Although a Law student at the moment, he is tipped as a gospel talent to watch. He started singing in 2005 in his family's gospel group called Isabelo Gospel Rhythm. He then went solo and released his first album 'Udumo' in 2015.
Andy Mineo
Mineo is a Christian hip hop artist, director and producer based in New York. His music is a progressive fusion of rap, rnb and hymns and lyrically addresses cultural and societal problems head on. His latest offering 'Work in Progress' is a 12 track mixtape comprised of raw, unmastered and alternate versions of songs recorded over the years. Each track is also accompanied by a podcast explaining the meaning of the song and also going into more depth on the topic of the track.
Take a listen to these fresh acts below and hear how they're spearheading the modern landscape of gospel music.