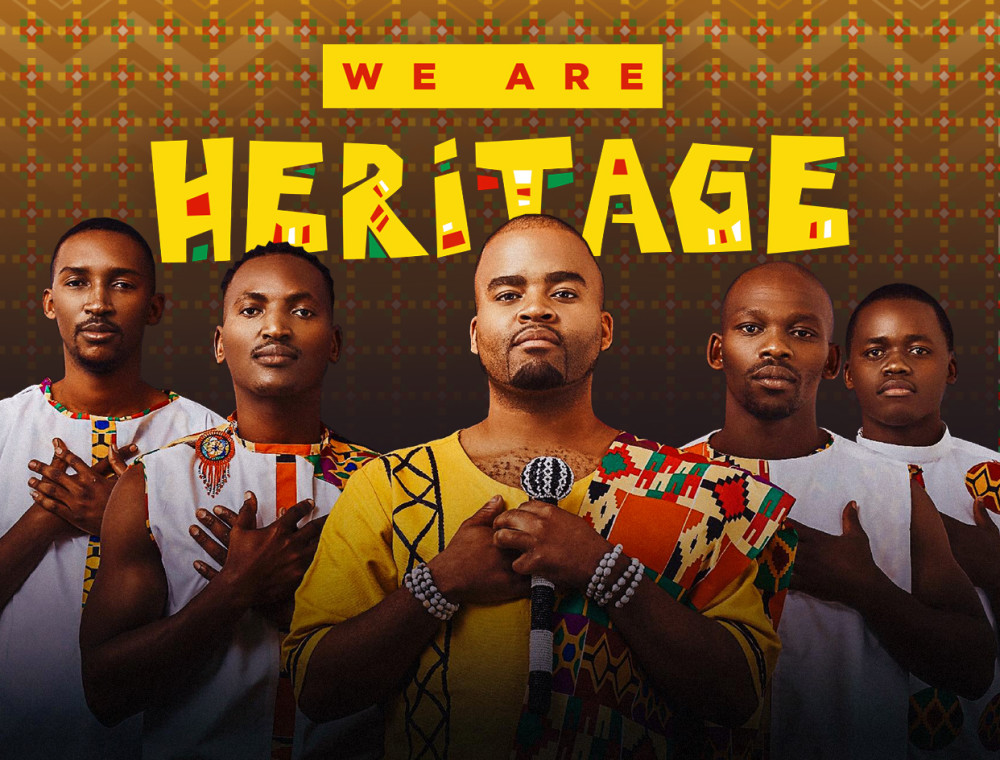 New Age Maskandi
As we continue to celebrate heritage month, we turn our attention to the evolution of a truly South African genre - maskandi.
Maskandi, sometimes spelt maskanda, is a Zulu traditional folk music described by Ethekwini Online as "The music played by the man on the move...who sings of his real life experiences, his daily joys and sorrows, his observations of the world. The music of the man who's got the Zulu blues."
Not taking away from the heritage, success and popularity of maskandi icons such as Phuzekemisi, Mfaz'Omnyama and Busi Mhlongo, maskandi music has evolved and taken on totally different sounds that are rooted in maskandi sound elements, comprising of inkostin (concertina); isginci (acoustic guitar); ubhesi (bass guitar) and drums. The fusion of hip hop, isicathamiya, autotune, afro-pop and most recently gqom has given rise to a sound that has become known as 'new age maskandi'. This consists of new expressions such as 'digital maskandi' and 'afro-kandi'
One of the earliest introductions to this type of music was with the release of hip hop group Jozi's debut album 'Muthaland Crunk' (2002). 'Rock With You' was undeniably one of the most successful singles on the album and became a firm favourite as the song was a rnb/rap singalong fusion of the Zulu acoustic guitar with a background of African women ululating. 'Muthaland', from the same album, comprised of clap and tap elements, the famous Zulu acoustic guitar that is synonymous to maskandi and occasionally resounding iconic sound elements similar to Ladysmith Black Mambazo.
Since then there's been an influx of tracks and evolution of this sound with new artists emerging and creating their own niche whilst maintaining deep maskandi rootedness with artists such as Mashayabhuqe KaMamba, Sjava, Nelisiwe Sibiya, Thee Legacy, Blaq Diamond and Simmy to name a few.
Sjava
With 3 award-winning albums, a feature on the two time 2019 Grammy winning 'Black Panther' album and a BET Award, it's safe to say Sjava is flying the SA flag high all the while staying true to his heritage. When Sjava first released 'Isina Muva' (2016), his style was compared to that of Mashayabhuqe KaMamba, another innovator who blended maskandi and trap in a subgenre he calls digital maskandi. On 'Umqhele' (2018) Sjava moves away from this and finds his own identity, voice and sound, which he calls African trap. In an interview Sjava explained how he drew inspiration from trap music. "I call my genre of music African trap music," he said. "It draws on a lot of influences, but the most immediate are maskandi, scathamiya and mbaqanga. I guess it's just me funnelling everything I grew up listening to and trying to make it work as its own genre."
Thee Legacy
Thee Legacy is a SATMA 2017 Awards winning a capella group - the third generation and grandsons of the members of the legendary Ladysmith Black Mambazo. This afro-ethnic Durban based group blends afro-traditional with urban rhythms, weaving beautiful Zulu melodies through rich harmonies that are complimented by their distinct style of dance choreography. The group describes their style of music as contemporary isicathamiya.
Makwa 6eats
Born in the East of Johannesburg, Neo Makwa who goes by Makwa 6eats is a hit record producer known for some of Kwesta's hits tracks such as 'Vur Vai' (2018) and Kid X's 'Mtan'Omuntu' (2018). The self-taught producer and rapper takes influences from maskandi and fuses them with hip hop beats. Having met Kwesta in 2013, Makwa is one of the Raplyf's most successful producers and has been nominated twice in the 'Producer of the Year' category by the South African Hip Hop Awards.
Blaq Diamond
Afro-Pop duo from Ladysmith Blaq Diamond has spearheaded an aesthetic that fuses popular African sounds such as maskandi with international influences into their music to create a breakaway from rnb. Popularly known for their hit single 'Sthandwa' (2017), Blaq Diamond has made their mark in the industry with their SAMA nominated debut album 'Inqola' (2017). The duo is set to greater heights in the Afro-Pop world. Blaq Diamond attributes their breakthrough in the industry to fellow stablemate, Sjava. Being huge fans of Sjava, they decided to send their demo to him, who was impressed enough to recommend them to his record label Ambitiouz, and the rest is history.
As we all know music is deeply rooted in our heritage and there's no better way to celebrate than in song and dance. Here's a playlist to do just that: