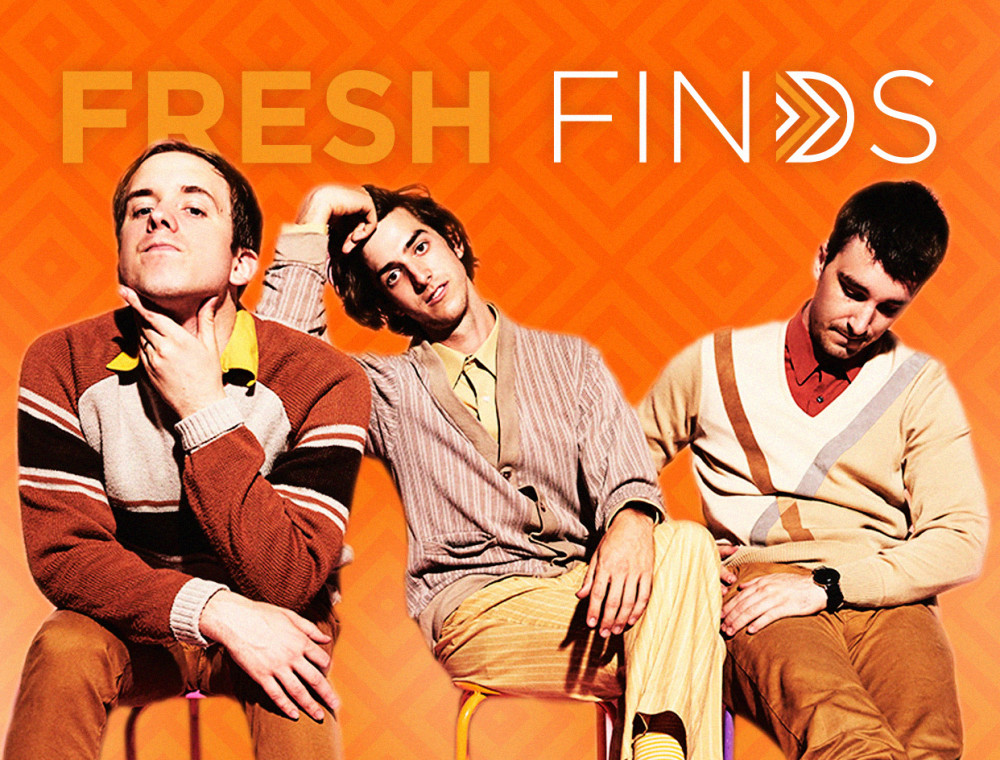 All New Indie
What better way to celebrate spring than with some truly fresh sounds from a new breed of indie artists. From dreamy bedroom-pop to ambitious experimentation and genre-swirling hip hop, indie artists are able to work without any creative constraints to bring an exciting new sonic offering.
Clairo - Immunity
Clairo (Claire Cotrill) is a 21 year old DIY musician who started making lo-fi pop in her bedroom from the age of 14. Her honest and charming songs garnered a loyal army of followers. She recently released her first album 'Immunity' where she's kept much of the simplicity of her style - dreamy pop, with playful melodies produced in a carefully crafted understated fashion. Her lyrics, however, point to a skilled songwriter and that there's still much to expect from this artist in the future.
half.alive - Now, Not Yet
If you are looking for creativity and a fresh spirit of experimentation, look no further than American trio half.alive. Formed in 2016, the band has just released their first album 'Now, Not Yet' and was one of the most anticipated releases of the year. Merging funk, electropop and alternative rock, their songs can be described as cinematic, with vivid sonic colour blocks, clever layers of catchy rhythms and synth lines that veer into unpredictable but ever captivating directions.
Wallows - Nothing Happens
Indie pop-rock band Wallows has been releasing a number of EPs since 2017 and was ready to drop their first full album 'Nothing Happens' earlier this year. The album has a casual, feel-good sound with tracks seamlessly flowing into the other - designed to ensure that you'll hit repeat at your poolside party this summer. 'Scrawny' is a stand-out track and shows how the band is reimagining rock for a new generation, with upbeat drums and laid-back low key vocal delivery.
Cuco - Para Mi
Omar Banos (21), known as Cuco, is another bedroom-pop star that has recently released his first full length album 'Para Mi'. Born to immigrant parents, he effortlessly weaves in Spanglish and Mexican rhythms into a range of genres to bring a truly eclectic indie offering. In an industry that stereotypes Latino music, Cuco's music is genre-defying and representative of a new way of consuming music, where no genre is off-limits to reimagine in millennial musings.
BROCKHAMPTON - Ginger
Another example of how the internet is changing the way music is being made is the 13 member self-proclaimed 'boy band' BROCKHAMPTON. They met on a Kanye West fan forum and is a collective that includes graphic designers to allow for entirely self-recorded and produced albums and music videos. In just 3 years they have released 5 albums, with 'Ginger' being the group's most recent offering - and the first album where the band has been signed to a label. They blend a heady mix of rap, hip hop, indie pop and murky rnb. They advocate inclusivity, diversity, and aim to dismantle misogyny - making them a trailblazing creative collective pushing the boundaries of modern rap.
Listen here to our JOOX Fresh Indie playlist - featuring a hand-picked selection of indie tracks released this year.