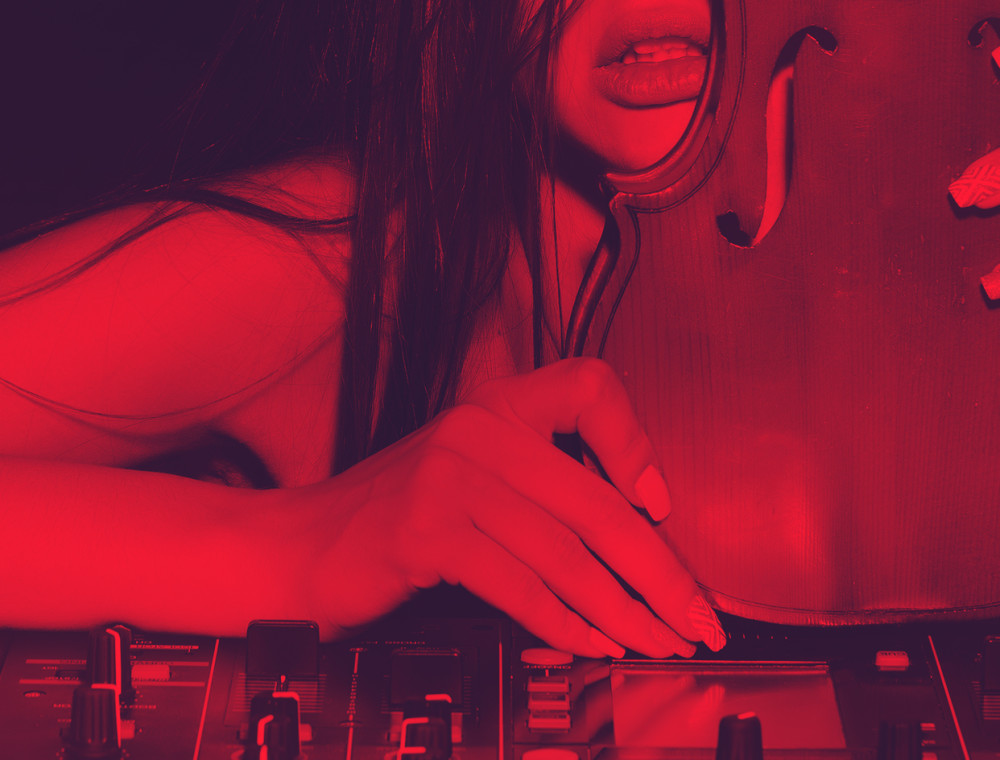 Hip-Hop At The Orchestra
Are you a hip hop head? In the series 'Hip Hop Meets' we introduce you to a carefully curated series of playlists that showcases just how diverse music is within the hip hop genre. So if you thought that hip hop is just 808, trap beats and auto-tune - read on!
To kick off the series we look at hip hop's unlikely collision with classical music's orchestral tradition - with powerful and emotive results. Considering the roots of hip hop it may seem that using samples of orchestral music is unlikely and mismatched, but on the other hand it is exactly because experimentation, collaboration, innovation and creativity lies at the heart of hip hop DNA - and becomes yet another layer of meaning within hip hop rich multi-layered approach.
Here are some of the JOOX team's favourite hip hop meets orchestra tracks:
Nas - 'Hate Me Now'
'Hate Me Now' is the final single from Nas' third album 'I Am'. This song samples Carl Orff's majestic 'O Fortuna' as the driving force of the track. It was produced by Trackmasters, D Moet and Pretty Boy and released on the 6th of April 1999. The track is highly dramatic from start to end and underpins his message of how braggadocious he was at the time. Puff Daddy is featured and is heard telling people it is Escobar season.
J. Cole - 'Villuminati'
Released in 2013 on J. Cole's sophomore project called 'Born Sinner'. The song kicks off the album with ominous violins in the background - setting the tone for the rest of the album - and is followed by the use of the harp guiding one through the song thematically in a similar way as would be used in a movie soundtrack. In fact, this song itself can be described as a movie told through sound.
AKA - 'Sim Dope'
'Sim Dope' was produced by Tweezy and Sticky and released as the 7th and final single from his sophomore album 'Levels'. The song features violin and brass instruments on the chorus as is known as one of his most diverse and well sampled songs. Song samples include Mac Miller 'Loud' and local musician MXO's 'Mama Africa'. The song reflects on his relationship with his mother, as well as his friend 'Sim Dope' who was rich.
Kanye West - 'All of The Lights'
This song stands out because of it's strong representation of instruments found in the orchestral family. The arrangement portrays emotion in every section of the piece. Kanye touches on his personal issues with fame and metaphorically 'All of The Lights' always being on him as a celebrity and how he's perceived in hip hop. The song further touches on issues within a household, domestic violence, imprisonment and also issues faced with poverty. The use of violins and piano evokes sadness and the horns represents a fight against all odds and brings a sense of uplifting.
Twista - 'Overnight Celebrity'
This song is the second single from Twista's fourth studio album 'Kamikaze'. It was produced by Kanye West and features a sped up sample of Lenny William's 1978 song 'Cause I Love You'. The song begins with a robust recreated melody by violinist Miri Ben-Ari and then follows into a catchy chorus rapped by Kanye. The song is about Twista meeting a woman and claiming that he could make her a celebrity overnight.