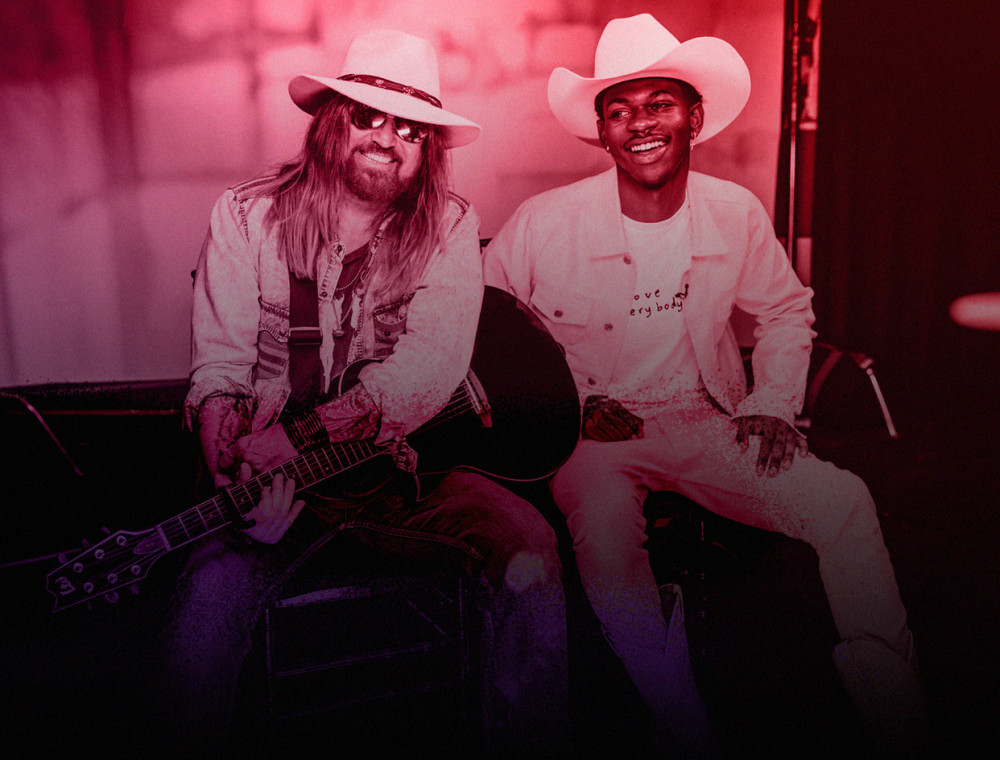 The Unlikely Collabs
Some musical combinations go together like strawberries and cream or bacon and eggs. But then there are those moments when artists from polar musical opposites meet to create a new kind of magic. In fact, new music genres are often born through experimentation and the merging and mashing of divergent sounds.
That doesn't mean that all unusual combinations are a success. There are many examples of collabs that are best buried in music's graveyard of ill-fated mashups!
JOOX has put together a list of ear-bending collaborations that sees unlikely artists paired together with surprising results.
Lil Nas X ft Billy Ray Cyrus - 'Old Time Road'
The stand-out example of this year sees rapper Lil Nas X teaming up with country legend Billy Ray Cyrus with a song that has prevented many of music's biggest stars reaching the top of the charts with their latest singles, including Ed Sheeran, Taylor Swift and Billie Eilish.
Avicii ft Aloe Blacc - 'Wake Me Up'
It's hard to think that before Avicii brought this country-fed guitar strummed intro into EDM, the two sounds existed very separately. In fact, the track confused and even angered fans when Avicii first performed it live, but subsequently received massive commercial success and opened a range of EDM experiments that has kept the genre interesting and alive.
Cardi B, Bad Bunny & J Balvin - 'I Like It'
Rap queen Cardi B teams up with reggaeton stars Bad Bunny and J. Balvin for this run-away 2018 summer anthem success. The song brings together the perfect trap-meets-salsa beat combined by the throwback sample from Pete Rodriquez's 1967 boogaloo hit 'I Like It Like That'.
DJ Clock & Beatenberg - 'Pluto'
Back in 2014 there was one song that dominated airplay in South Africa and that was the unlikely collaboration between the Cape Town based indie pop band Beatenberg and the house sensibilities of DJ Clock that produced the dance hit 'Pluto'. Beatenberg was quite new to the scene back then and helped bring them to national attention.
Alicia Keys & Jack White - 'Another Way To Die'
It was the Bond theme song to 'Quantum of Solace' (2008) that brought the unlikely combination of rocker Jack White and RnB queen Alicia Keys together. Although the song received chart success critics felt that the pair lacked chemistry and that it failed to capture the Bond feel.
Passengers (U2) & Pavarotti - 'Miss Sarajevo'
Working under the pseudonym Passengers, Irish rockers U2 produced a track for a film depicting Sarajevo's underground resistance movement. Although rock and opera seem unlikely partners, the track demonstrated that there was magic in combining rock with the passion of opera and that the voices of Bono and Pavarotti worked startlingly well together.
Eddie Vedder & Nusrat Fati Ali Khan - 'The Long Road'
he soundtrack to the film 'Dead Man Walking' is one of those rare instances where the soundtrack is as compelling as the film itself. Pakistani table player Nusrat Fati Ali Khan provides gentle rhythmic work to the films culminating scene, joining forces with rock legend from Eddie Vedder from Pearl Jam.
Listen to the full playlist: