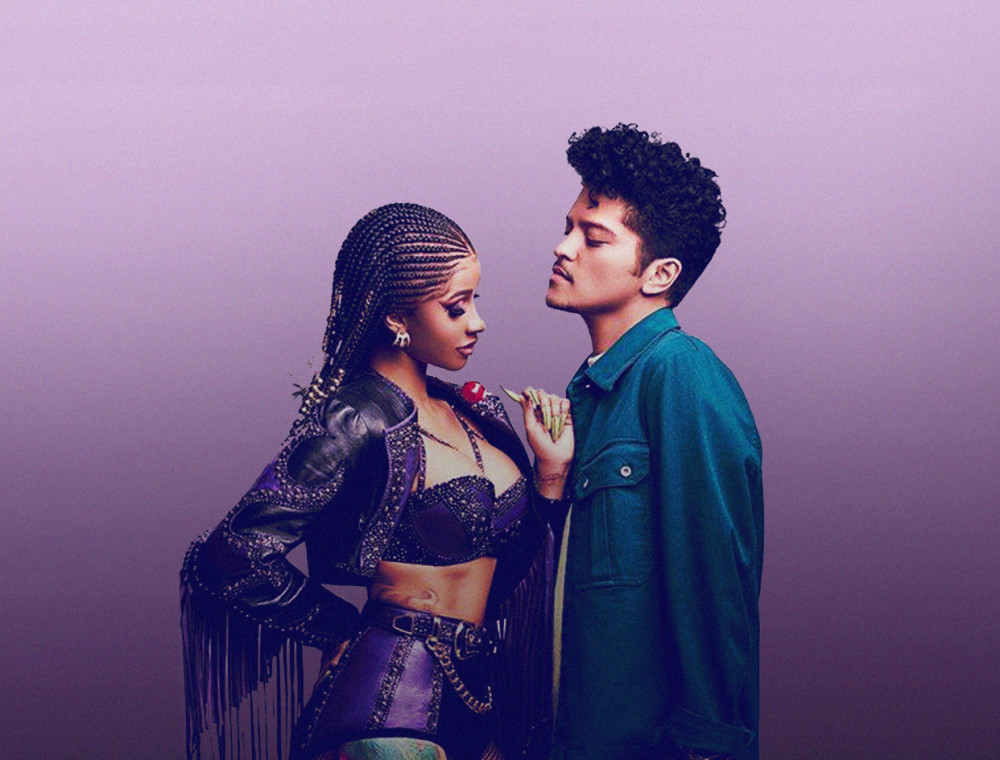 Collabs 2019
Ed Sheeran's 'No.6 Collaborations Project' is undoubtedly going to be one of the biggest releases of the year - it sees the artist wielding his star status to collab with a wide range of the world's A-List musicians that traverse genres from hip hop to pop and the smorgasboard between.
Songs that feature collabs between artists often fly to the top of the charts and if used strategically, can even reignite an artist's career. It is small wonder that collabs are becoming increasingly popular and in fact, a glance at the JOOX Top 40 shows that at least 50% of current songs feature a collaboration in one form or another.
2019 has seen its fair share of interesting and just plain unusual collabs and here's the JOOX-team's personal pick of best collabs so far.
International Collabs
5. Burna Boy ft Zlatan - 'Killin' Dem'
This track features Zlatan and has helped this up-and-coming young artist reach a wider audience. It also highlights zanku, the latest dance craze in Nigerian afropop.
4. Cardi B & Bruno Mars - 'Please Me'
The flirtatious 'Please Me' is the second collab between rap queen Cardi B and pop icon Bruno Mars. It features Cardi's trademark rapid fire rap complimented by Mars' silky vocals.
3. Drake & Chris Brown - 'No Guidance'
Breezy and Drizzy have quite a chequered history of beefs, but they have finally decided to ditch their rivalry for this long-awaited collab that is featured on Breezy's latest album 'Indigo'.
2. Ed Sheeran & Justin Bieber - 'I Don't Care'
'I Don't Care' is in fact the fourth collab between Bieber and Sheeran which goes all the way back to Bieber's 2015 smash hit 'Love Yourself', which Ed co-wrote. 'I Don't Care' is the lead single from Ed's forthcoming album.
1. Lil Nas X ft Billy Ray Cyrus - 'Old Town Road'
Undoubtedly one of the most unusual collabs of this year sees 19-year old rapper Lil Nas X featuring country legend Billy Ray Cyrus on a song that went viral on social media and opened up a bigger conversation about what can be defined as country music.
Local Collabs
5. Tresor ft Msaki - 'Sondela'
Award winning singer, songwriter and producer Tresor's latest album 'Nostalgia' includes a host of collabs. The afrocentric sing-along 'Sondela' beautifully combines his voice with the sultry voice of Msaki.
4. Tellaman ft Shekhinah & Nasty C - 'Whipped'
Tellaman is no stranger to collabs and the sunny collab with Shekhinah and Nasty C on 'Whipped' has had everyone singing along.
3. Prince Kaybee ft Msaki - 'Fetch your life'
Prince Kaybee has been top of the JOOX charts with multiple singles across a number of months, but the collab that got everyone talking was 'Fetch your life'. It introduced vocalist Msaki - making her the 'go to' singer for many producers right now.
2. De Mthuda ft Njelic - 'Shesha'
De Mthuda has already made a name for himself as an amapiano producer and the catchy 'Shesha' with vocals by Njelic has been one of the biggest amapiano hits this year. There may be an album coming soon!
1. Nasty C ft Rowlene - 'SMA' (Send Me Away)
Nasty C, at only 22, is one of the hottest South African rap stars, with his album 'String and Bling' reaching critical acclaim. One of the strongest tracks and firm fan-favourite is 'SMA" ft Rowlene.The accompanying video that dropped in March this year reached a million views in just five days.
JOOX Editor's Picks
5. Lance James & The Mahotella Queens - 'Trouble Will Soon Be Over'
Lance James is a South African music icon who recently released his latest album 'Swan Song' at age 80. The album features a range of collabs with equally legendary South African performers, with this track featuring the Mahotella Queens being our JOOX top track.
4. Mduduzi & Berita - 'Malokazi'
This is the stuff that dreams are made of! Mduduzi camped outside DJ Tira's office every day, singing and playing guitar until Tira finally took notice of him. Within a week of being signed to Tira's label Afrotainment, he released this slow burner debut single featuring Berita 'Malokazi'.
3. DJ Khalid ft Buju Banton, Sizzla, Mavado, 070 Shake - 'Holy Mountain'
More than any other hip hop artists, Khalid is the king of collabs and has had a string of top 40 hits through collabing with the biggest names in the music business. This track combines dancehall legend Buju Banton, with up-coming artist 070 and features an infectious combination of hip hop and dancehall that we can't get enough off.
2. Anderson Paak ft Smokey Robinson - 'Make it Better'
Paak enlisted the vocals of Smokey Robinson for the heart-wrenching 'Make it Better'. This track combines two generations of soul singers and reminds us of when Snoop Dogg featured the fabulous Dramatics to bridge the generational gap for the album 'Doggy Dogg World' (1994).
1. Young Thug ft Travis Scott & J Cole - 'The London'
This track brings three highly influential figures from the hip hop scene over the past 10 years together for the first time. It is the first single that Thugger has dropped from his upcoming album and is already featuring on charts worldwide.
Leave a comment and share your favourite 2019 collab!