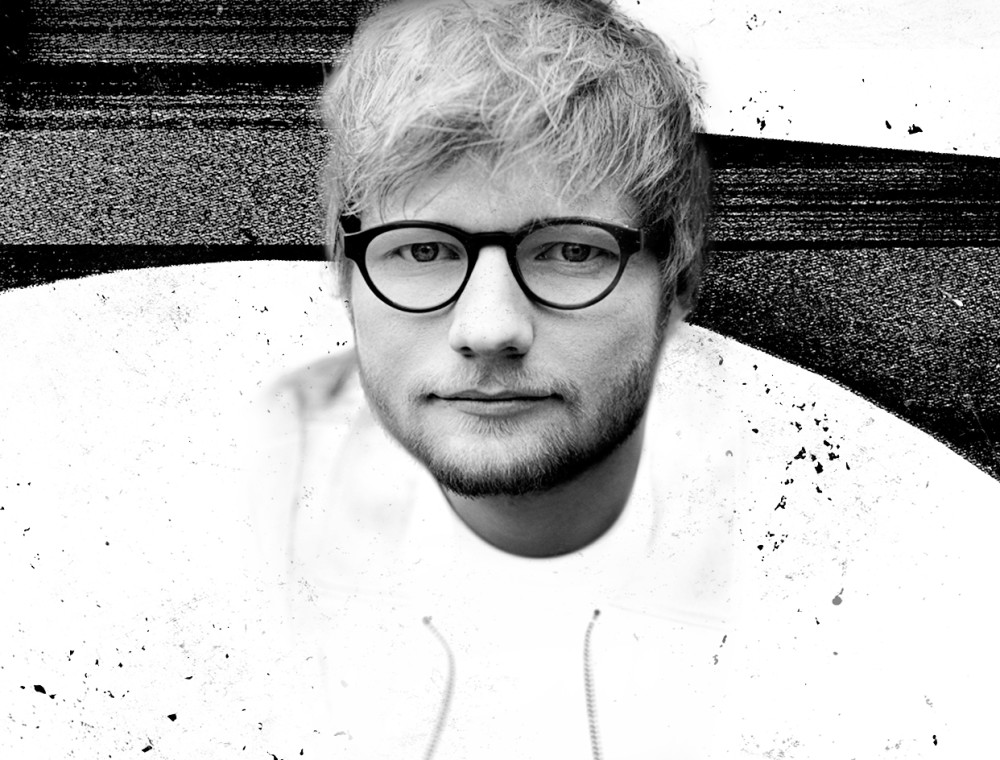 Ed Sheeran Listen & Win
Listen & Win an Exclusive Ed Sheeran Hamper!
Ed Sheeran's just dropped a new collab with Khalid, 'Beautiful People'. Listen to the track below and you could win an exclusive Ed Sheeran branded hamper worth R2 000!
The hamper includes an Ed Sheeran hoodie, t-shirt, mug and more. Listen before 4 July to get entered into the draw.
More of your Ed Sheeran favourites:
.
.
.
Competition Terms and Conditions
Promoter: Tencent Africa Services Pty Ltd (reg nr.: 2015/445517/07) ("us"/"we"/"our").
Competition Period: The competition runs from 28 June until 4 July 2019, both days inclusive. No entries will be accepted after midnight on 4 July 2019 ("Competition Period")
Who can enter: You're entitled to participate in this competition if you're if you're a natural person who is at least 18 years old, a South African resident and have a JOOX account. If you're a supplier of goods or services in connection with this competition, or if you're a director, member, partner, employee, agent of, or consultant to us or any other entity directly or indirectly controlling or controlled by us, or if you're any of the aforementioned persons' spouse, life partner, parent, child, brother, sister or business partner, you may not participate in this competition.
How to enter: To participate in this competition you must:
1. Download the JOOX App from Google Play Store or iStore and register as a user (if you're not already part of the family); and listen to the newly released Ed Sheeran track 'Beautiful People' (feat. Khalid) on JOOX during the Competition Period for 30 seconds or longer.
You must maintain an active JOOX account for the duration of the Competition Period to remain eligible for the draw for the prize. If you delete/remove your JOOX account after entering the competition or at any time during the competition period, your entry will be withdrawn from the Competition.
How many times you can enter: As many times as you like as per 'How to enter' above. Each day that you listen to the track 'Beautiful People' by Ed Sheeran and Khalid during the Competition Period for 30 seconds or longer, is regarded as a further entry and the more times you enter, the better your chances of winning the prize.
No entry fees: There are no entry fees, but you may incur your standard network data costs when listening to songs on JOOX and you will be liable for such charges.
Prize: There is one prize, which is an Ed Sheeran Hamper that includes an Ed Sheeran branded T-shirt, hoodie, mug etc to the value of R2 000. The prize is not transferable.
Winners: ● There is 1 winner ● The winner will be chosen by lucky draw conducted by us on or about 5 July 2019. ● The judge's decision is final and no correspondence will be entered into with a competition participant other than the winner/s. ● The winner will be notified via an in-app message. We will attempt to make contact with the winner at least 3 times, but if we are unable to connect with the winner within 24 hours via in-app message, the winner will forfeit his/her prize and we reserve the right to redraw the prize. ● The winner will be announced on or about 10 July 2019 on the JOOX Facebook, Twitter and Instagram accounts. We may require the winner to provide us with additional information as we may reasonably require in order to determine the winner and to process and/or facilitate the winner's acceptance and/or use of the prize. Should the winner fail to accept delivery of the prize, the winner will forfeit the prize and we reserve the right to award the prize to another eligible entrant chosen based on listens as aforesaid. Proof of identity may be required to receive the prize and we reserve the right to refuse handing over of the prize to a potential winner who refuses to, or cannot provide sufficient documentation to verify his/her identity. You may not win the prize if it is unlawful to give such prize to you and if you do win the prize under such circumstances, you will forfeit it.
General ● These rules contain certain terms and conditions which may (i) limit our risk or liability, or any relevant third party; and/or (ii) create risk or liability for you; and/or (iii) compel you to indemnify us or a relevant third party; and/or (iv) serve as an acknowledgement, by you, of certain facts. ● Neither us, or any of our agents, associated companies, nor any directors, officers or employees of such, shall be liable for any loss or damage, whether direct, indirect, consequential or otherwise arising from any cause whatsoever, which may be suffered by you. We assume no liability whatsoever for any entry that has been omitted from participation for any reason whatsoever. We are not liable for any technical failures affecting participation in the competition. ● Personal data will be used only in accordance with relevant legislation. By participating in this competition you consent to your personal information being shared with our employees, contractors or agents for the purpose of this competition and for the purpose of sharing future promotions. ● This competition is in no way sponsored, endorsed or administered by, or associated with Facebook, Instagram or Twitter.
Marketing: If you're a winner, we may publish your name in our advertising, promotional and/or marketing material relating to the competition (the nature and manner of which to be determined within our sole discretion) for a period of 3 months following the announcement of the winner. As a winner, you may be asked to participate in our marketing activities (eg by having you photograph taken and published in our marketing material (without any remuneration being due to you), but you'll be entitled to decline to participate in such marketing activities and/or to have your photograph published in the marketing material by written notice to care@joox.co.za.
Unforeseen events: Should unforeseen circumstances or causes beyond our reasonable control affect the competition in any way, we reserve the right to change the rules, change the Prize, or cancel this competition entirely, as we deem fit based on such change in circumstances, at any time and without direct notice to you.
Rules: By participating in this competition, you agree to all the rules set out above, without exception.