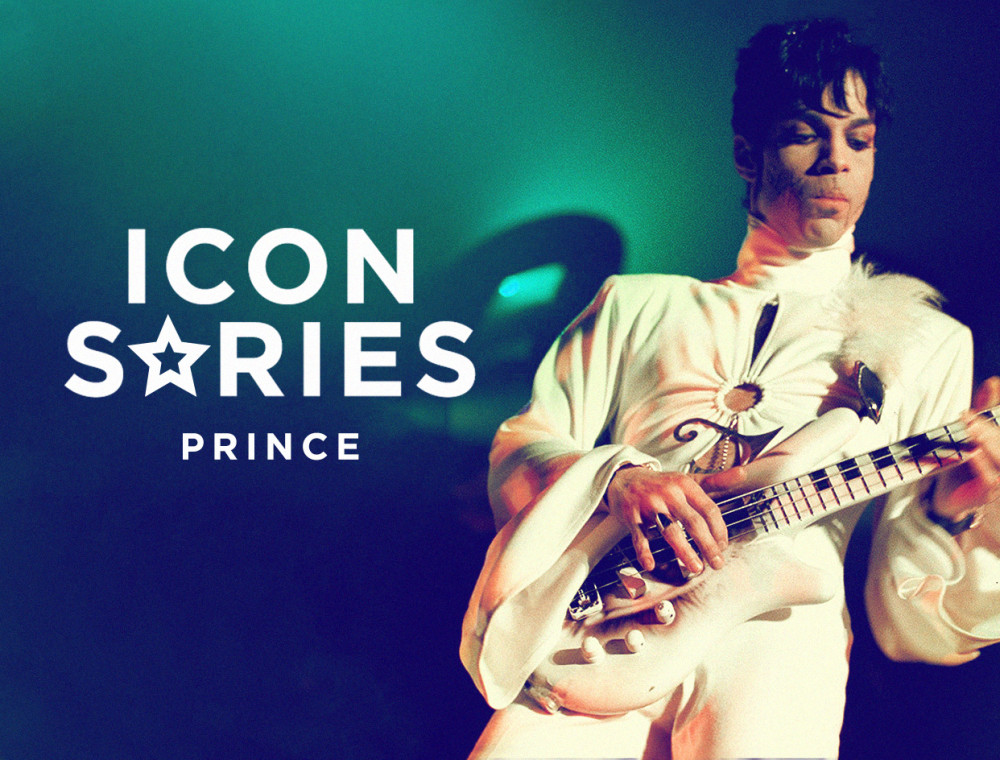 When Purple Doves Cry
Singer, songwriter, record producer, actor and multi-instrumentalist, Prince would have turned 61 on the 7th of June. Known for writing some of the most original pop music during his prolific career spanning four decades, his influence stretches far beyond music finding wide appeal through his flamboyant persona, extravagant costumes and pushing the boundaries of genre and sexuality.
He pioneered the 'Minneapolis sound' (named after his hometown) that merged, funk, rock, pop and new wave. He wrote his career-defining track 'Purple Rain' in 1984 and was the first artist to bag top American film, album and single with the 'Purple Rain' film and album.
On his 35th birthday, after a contractual dispute with Warner Brothers he changed his name to an unpronounceable symbol, known as the 'Love Symbol' in 1992. He started using name Prince again in 2000 after Warner Brothers contract terminated.
Prince died in 2017 aged 57 after overdosing on fentanyl.
Vital Stats:
Most iconic songs: 'Purple Rain' (1984); 'Little Red Corvette' (1982); 'When Doves Cry' (1984); 'Raspberry Beret' (1985); 'Kiss' (1986)
Most iconic album: 'Purple Rain' (1984)
Albums: 39 Studio Albums; Live albums 4; Compilation albums 8
Accolades: 7 Grammys; Rock and Roll Hall of Fame (2004); Billboard Music Icon Award (2013); Academy Award Best Original Score 'Purple Rain' (1985)
Fun Fact: In 2019, Pantone gave him his own colour. In honour of him, Pantone in conjunction with his estate, created a royal shade of purple known as Love Symbol #2
Contribution to music: More than perhaps any other artists, Prince highlighted the tensions between performer and industry more than any other. He campaigned to put the creative power back in the hands of the artists when he took control over most of his musical output. This approach allowed him to shape specific, innovative sounds that influenced countless musicians, including the likes of Justin Timberlake and Lenny Kravitz.