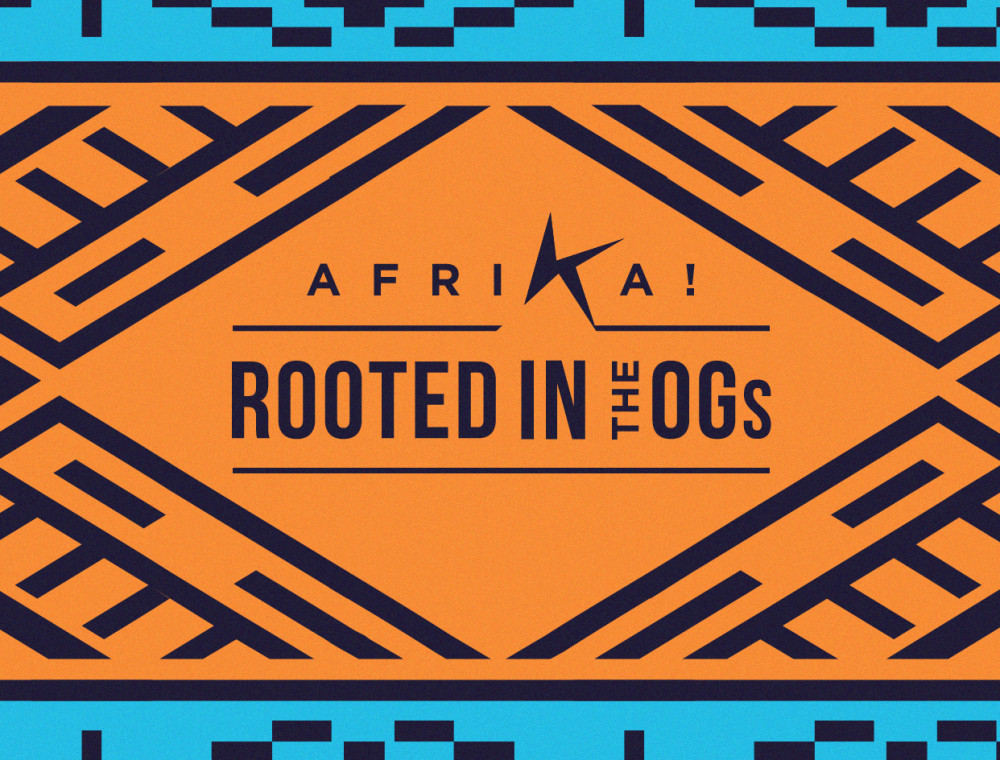 Rooted in the OGs
We celebrate Africa Day by looking back to some of the seminal musical figures that have made the sounds of Africa a global imprint.
Fela Kuti, Nigeria (1938 - 1997)
Legacy: Fela Kuti was the legendary Nigerian multi-instrumentalist, composer and activist - he fused American blues, jazz, and funk with traditional Yoruba music to be the leading pioneer of the style now known as Afrobeat. His charismatic and virtuosic live performances only further cemented his reputation.
Afrobeat was immensely influential during the '60s and '70s and paved the way for the development of one of the biggest current genres - Afrobeats. Kuti carved a path for many of the contemporary artists in today's booming Nigerian music scene.
Salif Keita, Mali (b. 1949)
Legacy: Popularly known as the 'Golden Voice of Africa', few artists have done more to popularise Afro-pop music around the globe than Salif Keita. He blended a wide range of Western African traditional music with jazz and other international popular-music styles, pioneering the Afropop dance-music genre.
Having overcome considerable personal and social odds, including prejudice against albinism and the profession of music in his home country, he has used his talent to change attitudes and helped develop support infrastructures for people with albinism across the continent.
Angélique Kidjo, Benin (b. 1960)
Legacy: Beninese singer-songwriter, activist and actress is known for her innovative blending of a diverse range of musical styles and collaborations with several internationally prominent popular musicians. She has blended styles like Afropop, Caribbean zouk, Congolese rumba, jazz, gospel and Latin music, resulting in many Grammy award winning songs. She has also been widely recognised for her work in women's rights and has been listed by Forbes magazine as one of the world's 100 most influential women (2015).
Manu Dibango, Cameroon (b. 1933)
Legacy: This Cameroonian saxophonist, vibraphonist and composer, whose innovative fusion of jazz and Cameroonian music, as well as his wide-ranging collaborative work, has played a significant role in introducing the sounds of West African popular music to an even wider audience. One of his most popular songs 'Soul Makossa' (1972) has been regarded as one of the earliest known disco tracks.
Hugh Masekela, South Africa (b. 1939 - 2018)
Legacy: Hugh Masekela was a trumpeter, flugelhornist, singer, composer and activist and often described as the 'Father of South African jazz'. An outspoken opponent of apartheid, he was well-known for anti-apartheid songs like 'Soweto Blues' and 'Bring Him Back Home'. He lived in the United States, Europe and Africa and helped to bring South Africa's unique rhythms and harmonies to international stages.
Youssou N'Dour, Senegal (b. 1959)
Legacy: Youssou N'Dour is known for his extraordinary vocal range and has helped to introduce the Senegalese popular music style mbalax to an international audience. He is also now known for his involvement in politics and served as Senegal's Minister for Culture and Tourism from 2012–13.