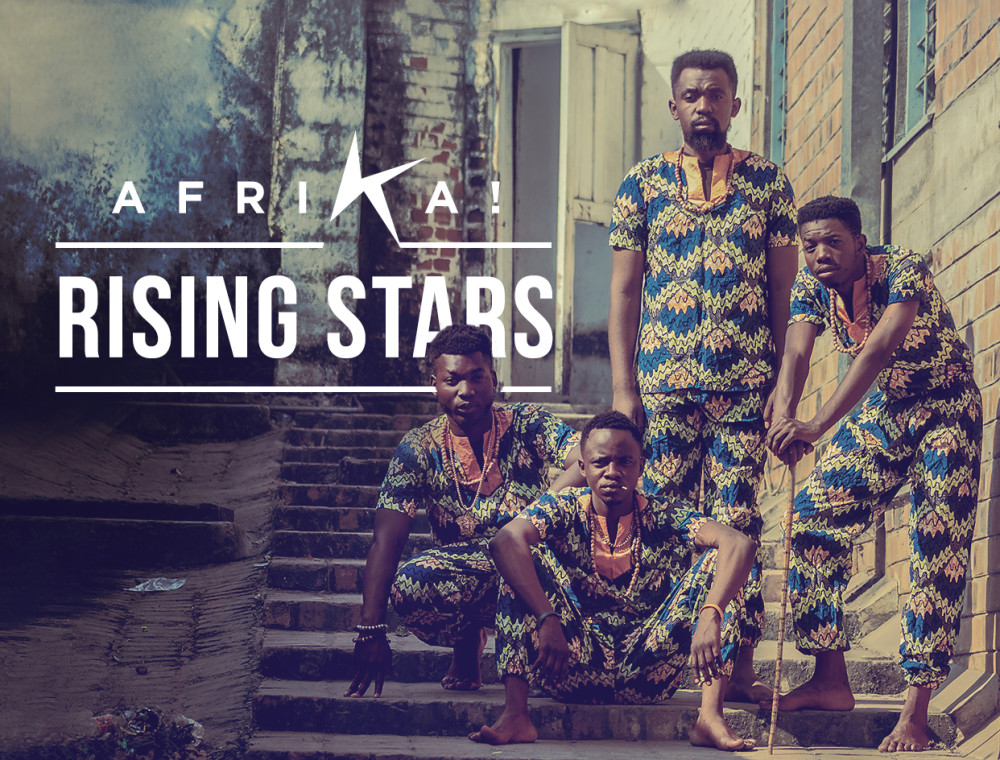 AfriKa! Rising Stars
In honour of Africa Day, which takes place on the 25th of May, we will be celebrating various key artists and taste-makers throughout the continent in what we are terming AfriKa Month. The African music scene has certainly gained a lot of attention both locally and abroad, with fresh fusions that see the sounds shifting with every experimental style that is introduced. Below we take a look at Africa's rising stars who are challenging the sonic norms and even the use of language in their music.
Clique Viral
Zambian boy band of four, Clique Viral, is comprised of Karry Rocka (24), Jerka (23), Triga Aladin (25) and Micky Mee (25). They blend Zambian traditional styles with international hip hop and West African Highlife while lyrically highlighting political and cultural issues in Zambia. Their biggest song 'Makanja' addresses the political violence enacted on citizens by soldiers.
Superstar Ace
Nigerian born artist and music producer Superstar Ace graces the music scene with his charismatic Afro-Fusion sound which is a mixture of AfroBeat, hip hop and pop music. His already buzzing music career is set to soar, as he becomes the first Nigerian artist to be signed by Warner Music SA. In his music, Superstar Ace showcases his flashy club lifestyle, interests in fashion, modelling and passion for fitness. His latest single is Superman.
Feli Nuna
Known as Ghana's Queen of Rap, Feli Nuna (28 years old) is widely loved for her ability to sing and rap over various styles of music like hip hop, reggae riddims and Ghanian highlife beats amongst others. She entered the Miss Ghana Beauty contest in 2010 and although she only made it to number 20, she used this opportunity in the spotlight to launch her music career. Watch out
The Big Hash
At only 18 Tshegetso Reabetswe Kungwane, also known as The Big Hash, is currently on a mission to take over South Africa's hip hop scene. With features on projects by A-Reece and the Wrecking Crew, rising stars in their own right, he has garnered himself the recognition of prominent SA rapper Riky Rick. His latest project 'Young' has gained popularity in a short space of time, with 'Outcast' and 'Palm Trees' standing out as the hits from the mixtape.
OBT
Nigerian singer, songwriter and producer, OBT (24 years old), stands out in fusing Afrobeats with dance music, with hits like 'Killah' and very recently, 'Medasi'. His stage name 'OBT' stands for Omo Baba Teacher, which is Yoruba for the teacher's child. Having taught himself to play drums and playing around with instruments and music software to create his fresh sounds, OBT is one to be on the lookout for.
To listen to more rising stars, check out this playlist...