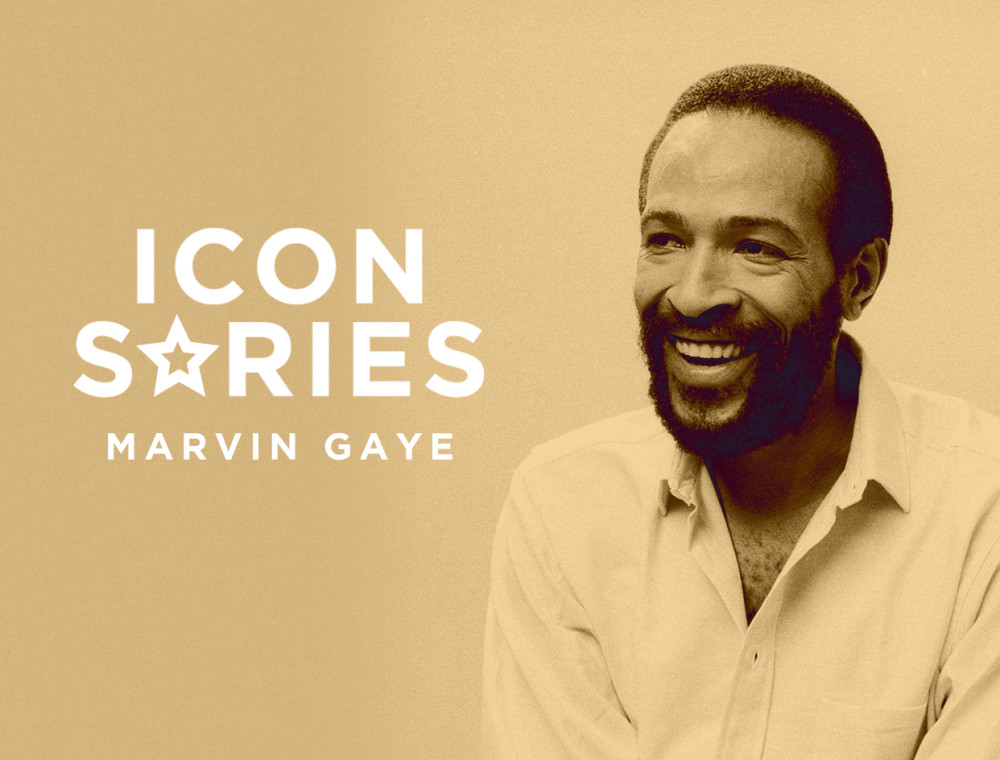 Prince of Motown
Hailed as the Prince of Motown, Marvin Gaye recorded many of soul's greatest hits. Gaye first worked as a session musician and producer at Motown Records before becoming one of the label's star solo artists. He released the politically conscious conceptual album 'What's Going On' in 1971 breaking away from the confines of the Motown hit-making model. Despite misgivings from the label the album reached No.1 on the rnb charts and is recognised today as a massive landmark in popular music.
Vital stats:
Most iconic songs: Heard it through the Grapevine (1968) What's Going On (1971) Let's Get it On (1973) Sexual Healing (1982)
Most iconic album: What's Going On (1971)
Albums: 17 Studio Albums; 6 Collaborative Albums
Accolades: Rock and Roll Hall of Fame (1987) Hollywood Walk of Fame (1990) Grammy Lifetime Achievement Award (1996)
Personal Life: Marvin Gaye had a complicated and strained relationship with his father. A day before his 45th birthday his father fatally shot him in a family altercation.
Fun Fact: One of Gaye's last performances was singing the US National Anthem at the NBA All-star game in 1983. Gaye gave a highly emotional rendition that started the trend of artists personalising the Anthem at performances, a trend that prevails to this day.
Biggest Controversy: The Marvin Gaye family won a copyright case against Robin Thicke and Pharrell Williams for copying Gaye's 'Got to give it Up' to create the hit song 'Blurred Lines'.
Contribution to music: Marvin Gaye's work at Motown and beyond helped pave the way for what has become the rnb, hip-hop and soul of today.