In the Spotlight: Trench
Editor:JOOX
Twenty One Pilots consists of forever best friends, Tyler Joseph (vocalist) and Joshua Dun (drummer). The latest album, Trench, released on the 5th of October, came to the hurrah of many of its fans. With 14 tracks available and a rebranded symbol, the |-/ switching over to ||-// and a deliberate shift of colour scheme to yellow suggests a marked change in the identity of the band. Is it for the better or worse? We'll take a closer look at Trench.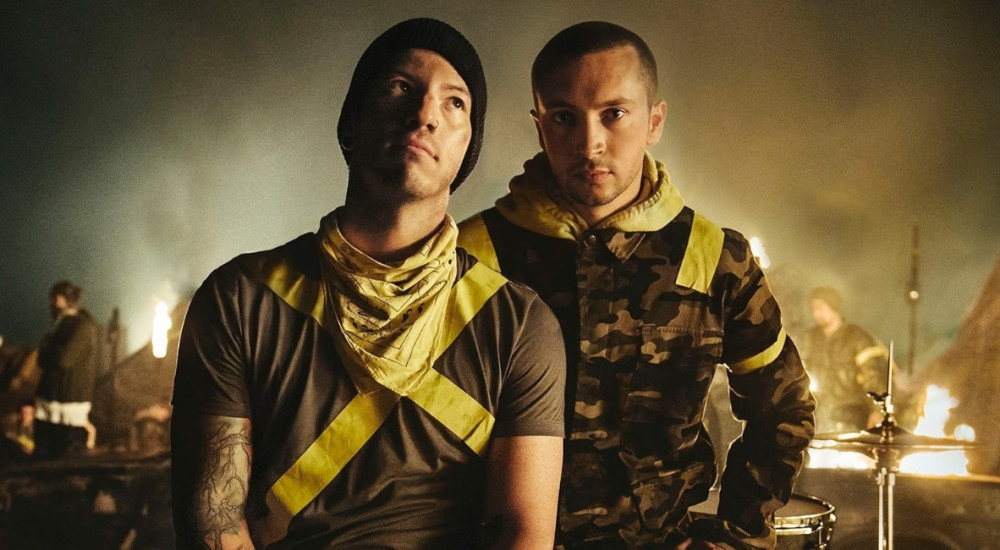 A Story to Tell
The fourth album of Twenty One Pilots mentions characters, such as Nico, Bishops, ambiguous they and us. Cryptic messages about Dema and generally a feeling of dread. The album itself, seems to exude a vibe of a story. Almost as if, Trench is a tale, being told in full. Not quite unlike the previous album of Blurryface, where the overarching story is a battle between a person and their inner demons; with Blurryface being the name Tyler gives to the nagging voice in his head. What is this story of Trench? Well, Tyler and Joshua have not given a concrete explanation but fans across the globe have taken it upon themselves to decrypt the messages of Trench. From our knowledge, what we can safely say is that Trench includes themes of mortality, dread, and at the same time life-affirmation and hope. These are themes that are common with Twenty One Pilots and Tyler especially; seen in their earlier hit single, Car Radio.
New and Nostalgic Sounds
The combination of Tyler and Joshua had begun some success with their second album, Vessels. Trench pays homage to that in both its references to concerns of mortality and melancholy. However, with the success of Blurryface, Twenty One Pilots have decided to implement some aspects of that album into Trench; notably in "My Blood" that showcases falsetto R&B hooks that is noticeably similar to Heavydirtysoul from Blurryface.
"Will I like Trench? Even if I have never heard of Twenty One Pilots before?"
Well that would be a difficult question to answer. It is safe to say that Twenty One Pilots do not sound like your every other band around town. They also tackle difficult topics in their music; making them not the easiest choice when you want something simple to play in the background on a long drive. However, the uniqueness of their sound is also what makes them special. Almost every single feels like a breath of fresh air in its music production. The vocals presented by Tyler depicts honesty and its lyrics, once you get to know Tyler, definitely reflects the real hardships gone (going still?) through by him. If you connect emotionally with the struggles faced by Tyler, Trench is definitely one for you. If not, you could always enjoy it for its simple musical prowess. We would suggest Morph.
Love it? Hate it? Just Meh? Let us know below!